Four Dutch shuttlers at the Malaysia Masters 2016 in Penang
The Malaysia Masters 2016, a Grand Prix Gold in Penang, commences on Tuesday, January 19. The US$120.000 tournament sees Dutch top shuttlers Eefje Muskens, Selena Piek, Jacco Arends and Soraya de Visch Eijbergen among its participants.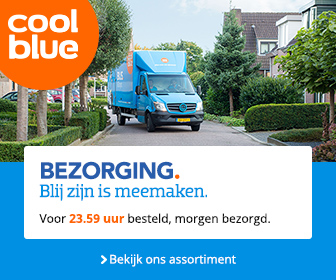 With Muskens and Piek currently in 9th place on the BWF World Ranking, it is logical for them to be seeded players. The women's doubles event in particular is very strong, with the Dutch pair seeded only seventh and Japan's Misaki Matsutomo and Ayaka Takahashi leading the seedings.
In the first round Muskens and Piek will play Puttita Supajirakul and Sapsiree Taerattanachai from Thailand. The pairs have met twice before, with the Dutch winning on both occasions in straight games. Should they progress to round two, they're likely to meet Koharu Yonemoto and Shiho Tanaka (WR41) from Japan.
Two events for Selena Piek
As we have come to expect, Selena Piek competes in two events at just about every tournament she signs up for. In mixed doubles with partner Jacco Arends she is number 14 in the world and that earns the pair a seventh seed, with Tontowi Ahmad and Liliyana Natsir from Indonesia at the top of the seeding list.
The Dutch pair has learnt throughout the years that there hardly ever is room for complacency. So even though their opponents Ronald Alexander and Melati Daeva Oktaviani from Indonesia are ranked 'only' 21 in the world, Arends and Piek will have to give it their best right from the get-go.
The next match would more than likely see Arends and Piek play against Germany's Birgit Michels and Michael Fuchs. Looking at the head to head statistics (1-3, advantage Germany - mostly three-gamers), that would offer the local crowd some decent firework on court.
De Visch Eijbergen taking it up a notch
The slender Dutch national champion usually participates in international challenge and grand prix tournaments, so Soraya de Visch Eijbergen's (WR61) travels to Asia to compete in a Grand Prix Gold tournament are a big step upwards. In order to finance this tournament she set up a crowdfunding campaign which reached its target amount within 25 days.
At number 28 on the player's list for the women's singles event De Visch Eijbergen narrowly avoided qualifications and granted herself access to the main draw. She is rewarded with a match against eighth seed Busanan Ongbumrungphan from Thailand. Only 19 years of age this talented young player has maintained a top 20 position on the world ranking throughout most of 2015 and at 17 already got to WR15.
While Ongbumrungphan experienced early exits at her last four tournaments - the latest in Mexico where she lost to Natalia Perminova from Russia - Soraya de Visch Eijbergen is unlikely to take a win in the first round of the Malaysia Masters. Luckily, for those who remember De Visch Eijbergen's performance during the Sudirman Cup earlier this year, she may well conjure up some extraordinary level of play and surprise us.
Kim Nielsen, the Dutch national coach, will be present in Malaysia as well.
QR-code voor dit artikel
Reacties
Recente artikelen