Erik Meijs leads home challenge in Wateringen
In excess of 160 players from 24 different countries make the trip to Wateringen, a stone's throw from The Hague, this week for the International Series rated Dutch International.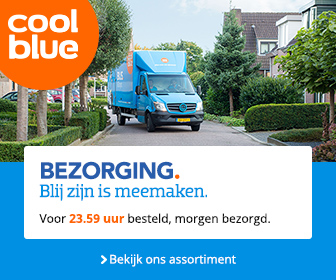 The home of top Dutch club VELO plays host to the Badminton Europe circuit event with Dutch singles players Erik Meijs, Nick Fransman and Mark Caljouw leading the home challenge.
European Games champion Pablo Abian is the top seed in the men's singles but in Meijs, Fransman and Caljouw the home nation has the fire power to trouble the former top 20 Spaniard as he fine tunes his game ahead of the Olympics this coming summer.
Both Meijs and Caljouw are scheduled to meet in the quarter final should they come through the opening rounds with the winner set to play Abian in the semi-final. Fransman will have to deal with a tough bottom half of the draw and should all go according to plan a semi-final against last week's winner, Marius Myhre awaits.
The Norwegian is still chasing Olympic points to cement his Rio participation and will look to build on the confidence inducing performance from Croatia last week. Others to watch will be circuit winner Kalle Koljonen of Finland and Sam Parsons of England.
Pugh and Lane build towards Euros
European championship wild cards Jessica Pugh and Ben Lane will use this week's tournament in Wateringen to tune up before their inaugural appearance at an elite European championships next week in France.
Although seeded two the English will be hot favourites to lift the title. The biggest threat to the English may well come from Danish pair Ditte Soby Hansen and Alexander Bond while Halkema and Middelburg will look to home court advantage to make a push for the podium.
Pugh also teams up with Dutch player Cheryl Seinen in the women's doubles and their opening match against Jakobsen and Hansen of Denmark might be an indication of the destination of the gold medal.
Mette Poulsen is the form player heading into this week's women's singles with some encouraging performances behind her the last few weeks at challenge level in Orleans and Finland. As always the pressure will come from fellow Danes Blichfeldt and Jakobsen with Blichfeldt looking to find some kind of form that has been lacking since her European Junior win one year ago.
In the men's doubles fourth seeds Joel Eipe and Alexander Bond will have serious desires on the title while hiding deep within the men's doubles draw is the new pairing of Peter Mills and Sean Vendy of England. The English pair will have to fight through two Danish pairs in the opening rounds as they embark on their journey together after the retirement of Andy Ellis.
The action kicks off on Thursday with qualification rounds.
QR-code voor dit artikel
Reacties
Recente artikelen