Gail Emms tells GB badminton to write off London 2012
British badminton should forget about London 2012 and focus its efforts on the 2016 Games, according to Gail Emms.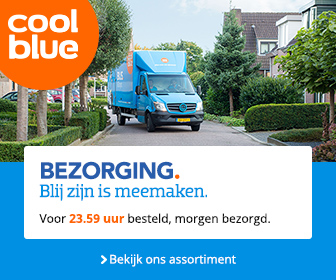 Jij het nieuws, wij een tikkie!
The former Olympic medallist and world champion was talking on the day the sport was forced to admit it has almost no chance of success in London. In the four-monthly review of Team GB's preparations, badminton and handball were the only two sports to get "reds" in a traffic-light rating system. "I'm not at all surprised - this should have come two years ago," said Emms.
"They should have had a complete overhaul after the Beijing Olympics and started from scratch. "But instead of being honest about who they had in the team, and who was going to be around in London, they got a bit carried away with the excitement of having a home Olympics."
British badminton has been in decline ever since Emms and mixed doubles partner Nathan Robertson won a world title in 2006. That followed a memorable run to the Olympic final in 2004 when they lost a tight contest to the defending champions from China. However at the Beijing Olympics Emms and Robertson went out in the second round.
Emms retired soon afterwards, while Robertson has battled on with new partner Jenny Wallwork. They are currently ranked 9th in the world but look unlikely London medallists in a sport dominated by Asian players. Those on-court results are minor compared to the difficulties the sport has faced off the court and a miserable year was compounded when badminton became the only summer Olympics sport to have its funding reduced in December.
That £540,000 cut was made by UK Sport, the agency that distributes lottery and public money to elite sport, and it was UK Sport's "Mission 2012" review process that flagged up badminton's worrying prognosis.
Each of the 27 sports reviewed by the 10-strong Mission 2012 panel are asked to assess their chances of achieving individual medal targets for the London Games. This assessment is broken down into three main areas: the athletes in their programme, the climate within their sport and the overall system.
While badminton was given an overall "amber" rating - signifying there is room for improvement but no crisis - it gave itself a "red" for its system. Handball, an entirely new venture for Team GB, was the only other sport to assess itself so harshly.
A UK Sport official told BBC Sport this was effectively a "cry for help" from within badminton and steps are being taken to get the programme moving forward again - including the appointment of an interim performance director from UK Sport's own elite performance unit.
For Emms this could have been avoided if badminton, which was originally handed a London 2012 budget of £8.63m by UK Sport, had been more realistic about its aims. "The sport is in a bit of a state now, which is sad," she said. "It's a shame that a sport didn't feel it could be more honest about its prospects for 2012. There is talent in the system but we've wasted two years."
QR-code voor dit artikel
Reacties
Recente artikelen