Voorbeschouwing EK: 'What the draw has thrown up'
The draw for the 2012 European Badminton Championships (16 to 21 April 2012 in Karlskrona, Sweden) has been published yesterday. Badmintoneurope.com will present you a detailed event-by-event look at some of the matches the draw has thrown up: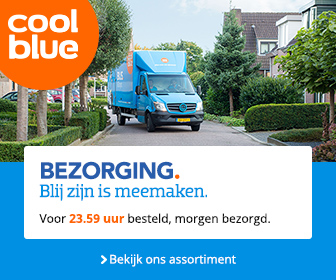 Jij het nieuws, wij een tikkie!
Klik hier voor het oorspronkelijke artikel op de website van Badminton Europe.
Men's singles:
Denmark's top seed and five-times champion Peter Gade opens with a bye before facing the winner of the match Ville Lång (Finland) against Maxime Moreels (Belgium) in the second round.
Second seed and 2010 silver medalist Jan Ø. Jørgensen of Denmark can expect to meet eighth seed Pole Przemyslaw Wacha or Dutch number one Dicky Palyama in the quarter-final. Both mentioned European top players have to battle for a second round ticket in the very early stage of the tournament. Jørgensen's team-mate Hans-Kristian Vittinghus first test in Karlskrona will come with an expected second-round clash against German Dieter Domke (Domke plays Alistair Casey in the opening match).
England's fifth seed, Rajiv Ouseph must take on Spain's Ernesto Velasquez in round one. Marc Zwiebler, the German fourth seed, opens with a bye before playing the winner of Czech number one Petr Koukal and Kieran Merrilees of Scotland.
French Brice Leverdez and Dutch Eric Pang, both unseeded, will face each other in the first round stage in the – probably - toughest of all opening matches. The winner will meet Danish wonder-kid Viktor Axelsen (#7) in round 2.
Fifth seed Pablo Abian of Spain could expect to come right through to the last eight and a likely clash with badminton legend Peter Gade.
Women's singles:
Former All England champion and title holder Tine Baun, who won in Manchester two years ago with her birth name "Rasmussen", starts her bid for a second European title with a bye followed by a tricky clash with Dutch Judith Meulendijks, who had some good results after being out of the tour due to her injury.
The upper half of the women's singles draw will see an interesting fight between three of Europe's biggest talents for the quarter-final ticket. Current European Junior Champion and sixth seed Carolina Marin of Spain is of course the hot favorite to grab the last 8 ticket as she has already beaten world class players in the recent tournaments. Neslihan Yigit of Turkey and Bulgaria's Stefani Stoeva, current U17 European Champion in this event, will try to challenge Marin.
Marin's first big test could come in the quarter-finals where she would expect to meet tournament's favourite Tine Baun. An interesting match as the young Spaniard sensationally won the last encounter at the European Men's and Women's Team Championships in Amsterdam.
Juliane Schenk of Germany, the second seed in Sweden, is expected to meet Italian's Agnese Allegrini in the last 8.
To reach the quarter-final stage, France's third seed and 2008 bronze medallist Pi Hongyan's has to pass a few tricky firsts tests (Karin Schnaase, Susan Egelstaff or Jeanine Cicognini) before a likely clash against seventh seed Linda Zechiri will come. But the Bulgarian may have to get past Ukrainian Larissa Griga or Chloe Magee of Ireland in the third round
.
Men's doubles:
Top seeds and world number three duo Mathias Boe and Carsten Mogensen will be very motivated to win their first ever European title when they enter the men's doubles as top favourites. The first big test should come when they will face Russians Ivan Sozonov/Vladimir Ivanov in the expected quarter-final clash.
Their compatriots Jonas Rasmussen and Mads Conrads, second seeds, will begin their title campaign against Icelandic duo of Helgason/Johanesson.
Their team-mates Anders Kristiansen and Rasmus Bonde have been drawn in the same half as former world champion and defending champion Jonas Rasmussen and his partner Mads Conrad. So the spectators can expect to see an exciting battle already in round 3 of the tournament.
Englands Chris Adock and Andrew Ellis (#6), benefiting from a first-round bye, will begin the tournament against Serbians Arsic Nikola and Vladimir Savich. The English duo is expected to go straight to the quarter-final stage when they could meet Germans Ingo Kindervater/Johannes Schöttler for a possible medal clash.
Women's doubles:
Top seeds and favourites Kamilla Rytter Juhl and Christinna Pedersen, current Malaysian Open 2012 winners, will play Russians Olga Golovanova and Tatjana Bibik in the second round.
Title holders and second seeds Valeri Sorkina and Nina Vislova of Russia will start their title bid against Tomalova Katerina and Sarka Krizkova of Czech Republic. In the quarter-finals, Sorokina and Vislova are expected to face England's Heather Olver and Marianne Agathangelou, who recently won the Circuit tournaments in Poland and Sweden.
Swedish locals Emma Wengberg and Emelie Lennartsson could face a tough second-round test if they play against Ukrainian pair Ulitina/Voytsekh, while Denmark's Marie Røpke and Line Kruse are expected to face the strong fifth seeded Dutch combination of Lotte Jonathans and Paulien Van Dooremalen.
Mixed doubles:
Top seeds and current Denmark and French Open winners Joachim Fischer and Christinna Pedersen will start the competition against unseeded Dutch pair Dave Khodabux and Selena Piek. Former world champions and second seeds Thomas Laybourn and Kamilla Rytter Juhl of Denmark begin their title bid against England's pair Marcus Ellis and Heather Olver.
The most interesting match of the quarter-final rounds could come as the Swedish spectators are expected to see a real British medal battle between Nathan Robertson/Jenny Wallwork and Chris Adcock/Imogen Bankier. For Nathan Robertson, former world champion, as well as for Peter Gade it'll be the last European Championships.
The first match of the tournament will be played in the opening ceremony on the 16th April. The further first-round action in Karlskrona starts on Tuesday (09.00 CET). The Championships reaches a climax on Saturday April 21 when the finals will be played.
QR-code voor dit artikel
Reacties
Recente artikelen