Race to qualify for Dubai World Superseries Finals heats up
It may only be early in the season, but the battle for global badminton supremacy and qualification for the year ending Dubai World Superseries Finals is on in earnest, after a gripping finals day at the Maybank Malaysia Open on Sunday.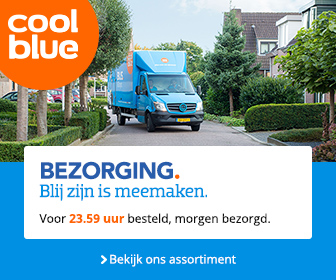 Jij het nieuws, wij een tikkie!
After Saina Nehwal became the first Indian to win the India Open last week and to be ranked number one in the world, current World Champion Carolina Marin of Spain threw down the gauntlet in the Maybank Malaysia Open, defeating Olympic champion and former world number one Li Xuerui of China to take her second Superseries title of the year, and with it the top spot in the Destination Dubai rankings.
While Nehwal fell in the semi-finals to Li Xuerui, she and Marin have established a substantial lead in the Destination Dubai rankings, which are amassed from the 12 MetLife BWF World Superseries Tournaments held throughout the year.
Only the eight top-ranked players from the Destination Dubai Rankings in men's and women's singles, men's and women's doubles and mixed doubles will earn a place in the Dubai World Superseries Finals at the Hamdan Sports Complex in December, which sees them compete for a share of a US$1million prize pool.
Marin has Dubai firmly in her sights this year, after missing the Superseries Finals last year. "One of my goals is to be in Dubai for the Dubai World Superseries Finals. That's why I tried to do my best in the World Superseries Premier events this year, so as to get more points and qualify for the year-ending event. I could not go last year and I was disappointed. I wasn't at my best last year. It's an important tournament, like the World Championships. I will try to get the title this time."
After her defeat in Malaysia, Marin has edged ahead of Nehwal in the rankings, with India Open finalist Thailand's Ratchanok Intanon in third.
The race for qualification in the men's singles is also a tight contest, with Lin Dan just ahead of compatriot Chen Long in the rankings, and Denmark's Jan O Jorgensen in third.
Chen Long added the Malaysia Open title to the All England title he won last month and is looking to repeat his Superseries winning performance of last year. But with Lin, the undisputed maestro of badminton back in the race, Chen will have his work cut out for him.
Multiple world and Olympic medalist and former Superseries title holder Lin missed qualification for Dubai last year after an extended break from competition. However he plans to add Dubai to his calendar this year, saying: "I think I have started fairly well in this year's Superseries and I am hoping I can improve as the season progresses. It would be great to go to Dubai. It seems a cool place and I've never been there - so yes I would like to qualify in the top eight this season."
China picked up a total of three titles at the Malaysia Open, along with the men's singles, they bagged the women's doubles with Luo Ying/Luo Yu, and the mixed doubles with Zhang Nan/Zhao Yunlei. The final title of the tournament saw a dramatic Men's Doubles final between Indonesia's Mohammad Ahsan/Hendra Setiawan and Korea's Lee Yong Dae/Yoo Yeon Seong, with the Indonesians prevailing in a test of nerves.
The Luo twins now have a comfortable lead in the women's doubles rankings, ahead of Denmark's Christinna Pedersen and Kamilla Rytter Juhl. After falling in the semi-finals in Dubai last year, the duo are aiming to make it to the podium this year. Luo Yu saying: "It felt great to play in Dubai last year. It was our first visit and we have a great experience. We were very excited. We look forward to participating this year too."
Zhang and Zao, who triumphed in Dubai last year, have also had a great start to their season, winning two Superseries titles so far. Zhao saying: "We won the Dubai World Superseries Finals in Dubai last year. The overall experience was very good. The World Superseries Finals is an important tournament at the end of the season, so we will try our best to qualify this year too. We have been doing well this year and are on track to qualify. We have to keep our focus and desire to keep on winning. We are also very cautious about other teams and don't take anything for granted."
The next Metlife World Superseries event is the Oue Singapore Open which commenced on 7 April and runs until 12 April.
QR-code voor dit artikel
Reacties
Recente artikelen