Seven learning points of the Indonesia World Badminton Championships!
The recently-concluded Championships in Jakarta raised some intriguing questions as the countdown to the Rio 2016 Olympics loom large.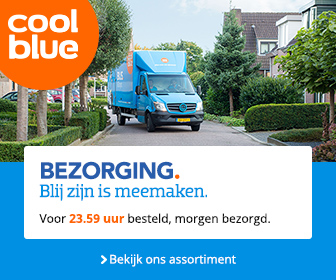 Jij het nieuws, wij een tikkie!
China's rivals catching up?
It was almost a case of spot the distinctive Chinese flag when the semi-final line-ups were completed in Jakarta. Five of the 10 ties had no Chinese representatives and it seemed, for a moment, that a changing of the guard was taking place. The powerhouse nation ended up taking three of the five titles on offer (there was an all-Chinese mixed doubles final, while they lost out in the men's doubles too), but with under a year to go until the Rio Olympics, they will do well to defend their clean sweep of golds from London 2012.
Chen underlines suprecmacy
Chen Long continues to walk tall in men's singles. He swiped away any sign of rivalry by waltzing to a second world title and is now hot favourite to land his first Olympic title. His game armoury - speed, better tactics, finesse and incredible court coverage - has only increased since he rocketed to world number one and the 26-year-old has time on his side to break the records held by illustrious compatriot Lin Dan.
Can Lee win again?
Lee Chong Wei has climbed emphatically back up the world rankings: from world number 180 in June to his current position in 28th, following his world semi-final berth in Indonesia. His skills remain in tact, but, at 33, question marks remain over whether he can sustain a title bid against the toughest of opponents. Losing a fourth world final also poses question marks of being able to cross the all-important winning line when it matters most. But for badminton fans, the Malaysian is back after his suspension, and for that we can be thankful.
Lin on for Olympic treble? It would be remarkable
The third and final scenario in the men's singles is whether world number five Lin Dan, 32 next month, has the capacity to defend his Olympic title next year. If he does, it would surely prove one of the greatest turnarounds in modern sport after his fleeting appearances on the world tour prior to travelling to this first YONEX All England in three years in March. The five-time world champion and two-time Olympic winner reached the last eight at the World Championships and the sport is all the richer for Lin's reappearance on the circuit as he bids to reach Rio.
Marin proves the toughest
Defending champion Carolina Marin, the top-seeded Spaniard, held on to deny chief rival Saina Nehwal a first world title for India. A repeat of the All England women's singles final - with the same outcome - the two have traded world number one positions this year, with Nehwal taking over top spot this month, despite her Jakarta defeat. It is turning into a delicious rivalry between the pair: the Spaniard enjoying the freedom to express her game, while the talented Nehwal continues to find an upward trajectory despite the pressures of an expectant Indian public willing her to succeed.
Can Li reignite form
The 24-year-old Li Xuerui last won on tour in October last year at the Denmark Open, and had been beaten in four finals since then. A third round defeat for the Chinese to the lower-seeded PV Sindhu did little to lift her confidence after a period overcoming injury. There's no denying that the affable Olympic champion needs a win or two to regain her form in time for a successful defence in Rio.
Zhao's stock rises further
Zhao Yunlei, the brilliant 28-year-old Chinese, enjoyed another all-conquering major Championships. After a stellar year in 2014, when she topped the annual money list thanks to a string of impressive performances, 2015 has proved just as successful for a player who can undoubtedly be heralded as one of the finest doubles players of all time. She became the first woman to win five world titles after claiming crowns with Zhang Nan, their third in all, in the mixed doubles. Then, as fifth seeds, she and partner Tian Qing took the women's doubles title in three games. An unprecedented Olympic double-double looms large.
QR-code voor dit artikel
Reacties
Recente artikelen