Soraya de Visch Eijbergen reflects on her first World Championships
When you travel more than 10.000 kilometers all the way to Jakarta, it's with the full intent of winning. That's always the mind-set with which I start my matches.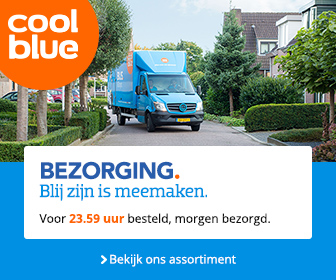 Jij het nieuws, wij een tikkie!
Today, however, I was confronted with the overall superior play of my opponent Lindaweni Fanetri. I felt I was up to the challenge and in many rally's I proved that I am ready for this level of play. While I certainly was pushed by Lindaweni, I still made too many unforced errors, which I'll have to work on more. Consistency of play is so important.
On a more positive note: it's a valuable experience even just to compete in the World Championships and you instantly learn to appreciate the thousands of very vocal fans cheering on their athletic idols. So did I.
Earlier this evening I heard about the kind and constructive words the livestream commentators including Gillian Clark shared about my performance and potential as a player. I take in all of this and it will make me into a better badminton player.
Today is the next step in my journey as an athlete, thank you for joining me!
Soraya de Visch Eijbergen debuts at the 2015 BWF World Champio...

When you travel more than 10.000 kilometers all the way to Jakarta, it's with the full intent of winning. That's always the mind-set with which I start my matches.Today, however, I was confronted with the overall superior play of my opponent Lindaweni Fanetri. I felt I was up to the challenge and in many rally's I proved that I am ready for this level of play. While I certainly was pushed by Lindaweni, I still made too many unforced errors, which I'll have to work on more. Consistency of play is so important.On a more positive note: it's a valuable experience even just to compete in the BWF — Badminton World Federation World Championships and you instantly learn to appreciate the thousands of very vocal fans cheering on their athletic idols. So did I.Earlier this evening I heard about the kind and constructive words the livestream commentators including Gillian Clark shared about my performance and potential as a player. I take in all of this and it will make me into a better badminton player.Today is the next step in my journey as an athlete, thank you for joining me!

Posted by Soraya de Visch Eijbergen on maandag 10 augustus 2015
QR-code voor dit artikel
Reacties
Recente artikelen