Do you get rich from playing badminton? Airi Mikkela answers!
I enjoy talking to new people. It's always interesting to hear what other people are doing in their lives and what kind of things they like. There are so many things you can do in life, you know.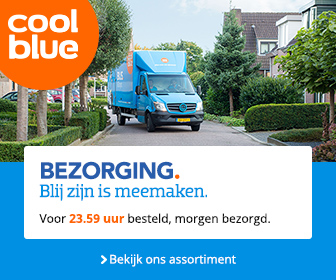 Jij het nieuws, wij een tikkie!
However, I always feel a bit shy talking about those things since my own life is not the most normal. AND because there always comes that one question which makes me feel uncomfortable...
To make a long story short, this is how it usually goes:
"Hey, nice to meet you, I'm Airi."

Oh hey, how are you?

"I'm fine thanks, how are you?"

I'm good thanks, just wrote the last exams and I also have a couple of days off work so actually life is great!

"Sounds awesome! What do you study and where do you work?"

I study at the university and I work at the checkout in a supermarket when I have time... What about you, I guess studies too?

"Hmm.. Well, I don't study right now or work or I mean...yeah well I'm a full time athlete."

Wow! Hmm...okay! Cool! But hey...
And then there comes THE question. Very often, pretty much every time.
...do you get money from badminton or I mean, do you get rich from it?
It's kind of hard for me to understand why this is the question people seem to be interested in the most. I mean, there are so many other things you could ask about my life or sports. On the other hand I totally get it. Firstly, people just really don't know and of course then they are interested to find out. Secondly, the truth is that money is a big thing in this world, the thing that most of us are pursuing and working so hard for.
Many people who are following my life - friends, people reading my blog or whoever - are probably interested to hear the answer for that question. How on earth do I have the money to travel to all the tournaments? And am I actually getting rich by playing badminton? Is my goal to get rich with badminton or why do I actually play?
I will try to tell you the answer as good as I can now. But I also have to say that I'm still not gonna tell too much. For me finances are not something I want to talk about publicly on my blog. So I'm mainly just gonna tell you where the athletes get their money and also how I think about money.
First of all, I want to correct the most common misconception: No, my parents are not paying everything for me. I believe that many girls that are my age get some financial help from their parents and that's how it is in my case as well. Yes, my mum sometimes buys me new shoes and yes, my dad still pays my phone bills but as I said, I'm pretty sure I'm not the only 22-year-old girl who's getting some help from her parents. However, my parents don't pay for my trainings, tournaments, rent and living and things like that. It is me who has to log in to my net bank and pay for the flights, hotels and so on from my very own bank account.
And where do I get the money from? I'm not gonna tell any exact numbers here as you probably understand - those are numbers that only me and my excel file named "budget15/16" know. But I can tell that I get support from my sponsors, our badminton federation and my club. Additionally, I get paid for the team matches I play in the Danish league. And sometimes there are those happy days when I play well in a tournament and get some prize money.
So all in all, I can survive economically but I really don't get rich from badminton. It's more like I can barely survive. It doesn't matter to me though since I'm not doing this for money. This is probably the thing many people are wondering because usually money is the thing everyone is hankering after. I've been asked many times if I find it frustrating that in badminton the prize money counts in hundreds of euros instead of thousands. It is a shame, of course, but it doesn't frustrate me at all. As long as I've been smart enough to understand the value of money, I've known that that is how it is and I've still continued playing. So if money was my biggest target I would have already quit badminton a long time ago. So I really don't grieve day after day the fact that the prize money is too small, I don't get rich and life is so hard, because I have realized that already a long time ago and still decided to do this. My motivation for playing comes from something totally else than money.
So becoming rich isn't the biggest mission in my life at the moment. I love playing badminton so much that I'm just happy that I have the chance to give a 100% to it. I still admit that I'm sometimes distressed when I have to save money in everything. I wouldn't want to get any money from parents, or I mean I would like to be able to pay everything myself. But right now I just need to accept the fact that I have to live sparingly and I have to let my parents help me sometimes.
I'm not gonna go any deeper into this subject, I don't dare to and I don't want to. I still hope that I could give some answers with this text. I was also wondering about how it is to be a professional athlete a few years ago. But I'm very happy that I decided to try and that I can manage this even though it's not always easy. I'm not saying that being a student is any easier but at least you have more friends who are in the same situation.
Well, that's it! Feel free to comment or ask if you have something to comment or ask. I will go to sleep now because in Finnish we have this old saying "when a young man sleeps, it's like putting money in a bank". I'm not a man though but I'm young anyway!
xxx
Airi
QR-code voor dit artikel
Reacties
Recente artikelen