Hello and good morning from Sao Paulo!
So I ended up winning the whole tournament in Peru after beating Nanna in the final in straight too sets. I am very happy and proud that I won the tournament!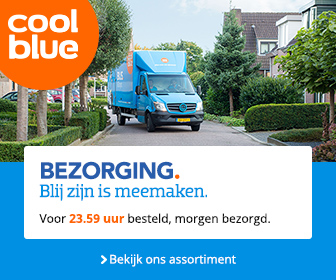 Jij het nieuws, wij een tikkie!
I also somehow feel very relieved and of course a bit more confident and motivated. I guess many people realized how important that final match was for the Olympic qualification. I didn't want to speculate that too much myself and I'm sure many others did that speculating for me. But I admit that I was extremely nervous.
I don't like writing about this subject at all since I definitely don't want to say anything wrong. It would be absolutely horrible to blurt out something negative or arrogant about this situation or about Nanna, who I like as a person and who I respect. On the other hand, I shouldn't be too humble because I am really fighting for the spot in Rio and I want and deserve it. I hope I have already proved that many times this season.
But I know that many of you are wondering how it feels like to spend the whole week together, share a hotel room, eat together, practice together and basically spend 24/7 with someone, and then play the final against her. Especially when you know that there is only one little point between us in the Olympic ranking - I mean seriously, how is that even possible? And of course there are many people who notice that and people keep asking you question like have you noticed how close you are to each other in the ranking, how are you doing, is it fun, are you nervous?
Well, you can just try to guess! Of course we both have a lot of pressure and stress. But once again I want to highlight the fact that we are competing only on the court and that's it. In Peru our final was full of shaking, easy mistakes and nervousness. In other words, the match was not the most beautiful badminton ever and at least for me it was more about the mental than the physical strength. The night after the final I slept only two hours. And it was not because I went out to celebrate but just because of the nerves...
Although I'm finally starting to admit it out loud that I do feel the pressure and it's affecting me, I still feel like I'm handling all of this pretty well. I feel good and happy, I enjoy playing and usually I can also relax if that's needed. But then again, I'm also working hard on the mental part with my mental coach to keep my head together. I know very well that I'm either running full speed towards something great or then I'm running full speed into a wall, but the most important thing is to keep that speed and not slow down now.
Anyway, Peru has been left behind now and I have moved myself and my thoughts to Sao Paulo, Brazil! I traveled on Monday from Lima to Sao Paulo and that took pretty much the whole day. Traveling and playing tournaments (plus staying awake all night because of the adrenaline and nerves...) is tough and I really need to focus on taking care of myself and my body. Yesterday morning I did a good gym session and in the afternoon we had a good practice in the tournament hall. It's just very important to practice well and stick to your fitness plan also when you're on the other side of the world. It is boring sometimes but it pays off for sure. Luckily tomorrow is Thursday which means it's time for the fun part again as the tournament starts!
xxx
Airi
P.S. Big big thanks for the messages and the support! It really means the world to me :)
QR-code voor dit artikel
Reacties
Recente artikelen