Airi Mikkela: over-excitement is hard for the body and mind
The third and last installment of Finland's Airi Mikkela's Olympic qualification year look-back.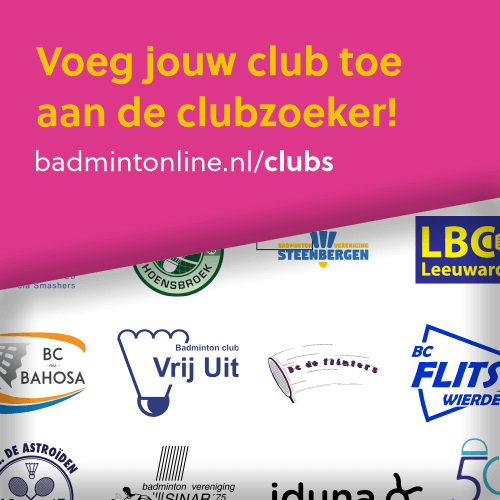 Jij het nieuws, wij een tikkie!
January 2016
Soon after Christmas I flew back to Denmark and continued the hard training towards the coming tournaments. I had six results over 2000 points, so four were missing. I realized that it's not easy to get those results. I had to do something great. I practiced, practiced and practiced. "If I give it 110% now, I will make it to Rio for sure!"
After three good weeks of practice it was time for Swedish International. First I saw Nanna making a surprise by beating a strong girl. I figured that I need to do it too. And then I beat Petya Nedelcheva from Bulgaria who was a top 40 player at that time. That was the result number 7 to my ranking.
Sweden was a big and positive surprise, but afterwards the adrenaline just didn't want to leave my body. I was thinking about the ranking points and Rio all the time. I couldn't sleep, I couldn't wait for the next day. I just wanted to play more all the time. But that kind of over-excitement is hard for the body and mind. One day I randomly started crying while cooking, just because the chicken turned out so beautifully golden.
And then I left for Iceland. I have great memories from that tournament and thinking about it still makes me feel warm in my heart. I played very well, beat good players and made it to the final. In the final I lost to a strong Danish girl, Julie Dawall Jakobsen, but that was also a good match. The best thing about the trip, though, was the time spent with my friends and staying at my friend's place. I felt so happy those days.
After Iceland I had only a few days off before the Finnish Championships...
February 2016
For the first time ever I wasn't feeling nervous before the nationals. I felt so calm and confident after playing better than ever in Sweden and Iceland. I just wanted to go and play. The night before the tournament I suddenly got very sick in my stomach and I had more than 40 degrees of fever. I was throwing up and even drinking water made me feel sick and so I spent the weekend of the nationals in my bed. After the weekend I felt quite empty, both mentally and physically. That was disappointing.
I had one week to get back on my feet before the European Team Championships in Russia. I wasn't really fit there yet and unfortunately played quite bad. As a team we still had a great tournament and we made it to the quarter finals, not bad at all! I must say that we have such a great and lovely girls' team in Finland!
And then it was time for the biggest adventure of all...
Read the rest of this article on the website of Airi Mikkela.
QR-code voor dit artikel
Reacties
Recente artikelen