Dutch national team ready to take on Thailand Masters in Bangkok
Today Cheryl Seinen and Robin Tabeling will make their debut at the Thailand Masters 2018 in Bangkok, a BWF World Tour Super 300 tournament with a prize purse of US$ 150,000. Along with the mixed doubles pair another four Dutch players will compete.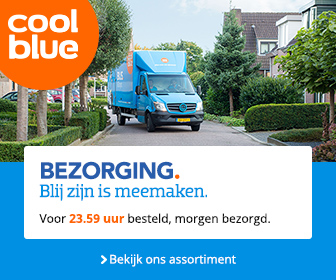 Jij het nieuws, wij een tikkie!
Mark Caljouw has withdrawn from the tournament to take care of his hamstring injury and Jelle Maas is committing his time to his thesis work back home. Maas' partner Robin Tabeling will team up with Sweden's Richard Eidestedt who brings top 30 experience to Thailand's capital.
Tabeling and Seinen, seeded eighth and ranked 42nd on the BWF ranking, will start their tournament campaign on Tuesday, Januari 9 against local players Nipitphon Phuangphuapet and Jongkolphan Kititharakul. The Thai are ranked 45th and both players have been in the top 15 previously. The Dutch pair will have to bring their A game.
Most (mixed) doubles pairs starting on Wednesday
The other pairs get to enjoy a day of respite and will start on Wednesday, January 10. Jacco Arends and Ruben Jille (WR36) are seeded eigth and will face locals Pakin Kuna-Anuvit and Supak Jomkoh (WR78). The Thai duo is a bit younger and has slightly less experience than Arends and Jille so a second round for the Dutchies is likely. The round of 16 awards US$ 562.50 to each pair.
Tabeling and Eidestedt will play Indonesia's Yohanes Timothy Yacob Rambitan and Maftuki Muhammad and both pairs are unranked. The Europeans are ranked much higher individually though and even as a new combination they should be able to cruise through to the second round.
Will #seipie reach round two?
Belgian International 2017 and Scottish Open 2017 champions Selena Piek and Cheryl Seinen (WR69) are seeded seventh and will commence their badminton battle opposite Pacharapun Chochuwong and Savitree Amitrapai (WR68) from Thailand. The pairs haven't played each other before but Amitrapai at one point was in the top 10 in both women's and mixed doubles. It'll come down to #seipie's vigor and badmintonflow of the day.
Olympians Jacco Arends and Selena Piek are the highest seeded Dutch players [4] and currently find themselves on the number 39 spot of the BWF world ranking. They'll play a qualifying pair which, under normal circumstances, should offer a valuable training opportunity for Arends and Piek.
QR-code voor dit artikel
Reacties
Recente artikelen