BadmintonLife: Group Stages Complete
The 2011 championships have heralded few shocks to this date, with several of the top nations resting their top players until the knockout stages and rotating their squad players around to give them some valuable experience at this level.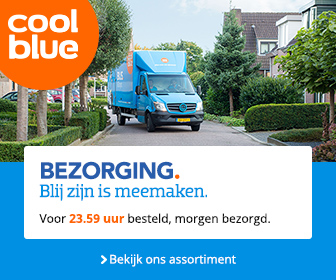 Jij het nieuws, wij een tikkie!
Group 1
Denmark comfortably won their group even without Peter Gade and Tine Baun stepping on court in their three wins, only Karina Jorgensen's loss to Kristina Ludikova of the Czech Republic stopped the Dane's winning all 15 of their matches in the group stage. The Czech secured second place in the group, winning the other two matches against Israel and Italy comfortably.
Group 2
Germany won Group 2 without playing their two stars in Juliane Schenk and Marc Zwiebler in all the group matches but still progressed with a perfect record, wrapping up a 5-0 win over Latvia in under 100 minutes of play. Marc Zwiebler played Raul Must in the match over Estonia and came through in three games whilst Juliane Schenk had little trouble against Belgium's Lianne Tan, winning the match up in two games. The gulf in class between the four nations was clear as every match in the group ended in a 5-0 or 4-1 victory.
Group 3
England progressed as group winners but question marks loom over their women singles performances as they lost two of the three matches in the group stage. Those were the only two matches that England lost in their group and will have to addressed before the knockout stage. Ireland finished second in the group after defeating Austria 3-2 in their match in the early part of the group.
Group 4
Russia qualified as group winners with ease, winning 14 of their 15 matches and dropping just a single game in their 14 victories. Russia have been experimenting with new partnerships in their doubles but the usual partnerships of Durkin/Nikolaenko and Vislova/Sorokina would be in place for quarter final match.
Group 5
The Dutch made qualification for the last 8 as hard as possible in front of their home fans, after a 4-1 win over Iceland they almost failed to qualify and struggled to defeat Lithuania and Switzerland after trailing 2-1 in both matches. They will have to be at their very best tomorrow against Russia to progress any further with Switzerland being within one match of knocking them out at the group stages
Group 6
France and Scotland went into the final match with equal records, winning 9 and losing 1 match. Both nations secured easy victories over Slovakia and Spain but faced their toughest match to date against one another. Scotland took a 2-1 lead after wins in the mixed doubles and with Susan Egelstaff's win in the singles but the French rallied back to take the two doubles matchup and the match 3-2 to secure top spot in Group 6 and will play Germany in the last 8.
Group 7
Bulgaria pulled out of the biggest shock of the event to date in topping group 7 ahead of the favourites in the group Ukraine. The two played in the final group match to determine top spot and it went down to the final rubber in the match with the score tied 2-2. the Bulgarian pairing of Nedelcheva and Popstoykova defeated Prus and Kobecva impressively in two games to set up a quarter final clash against England.
Group 8
Poland progressed comfortably into the last 8 with three victories in their group featuring Belarus, Portugal and Croatia. They haven't needed the services of top mens singles player Przemyslaw Wacha to date and have rarely been troubled in their group matches, their 3-2 win over Croatia was much more comfortable than first look suggests, they were 3-0 up in the match before losing the men's doubles and retired their women's doubles pairing. However, they will face their toughest test to date against the top seeded Danes in the last 8.
QR-code voor dit artikel
Reacties
Recente artikelen