South China Morning Post: 'Hong Kong confident of keeping Super Series badminton status'
The city's badminton officials are confident the Hong Kong Open will remain part of the Super Series, despite fierce competition from other venues to join the world's premier tour.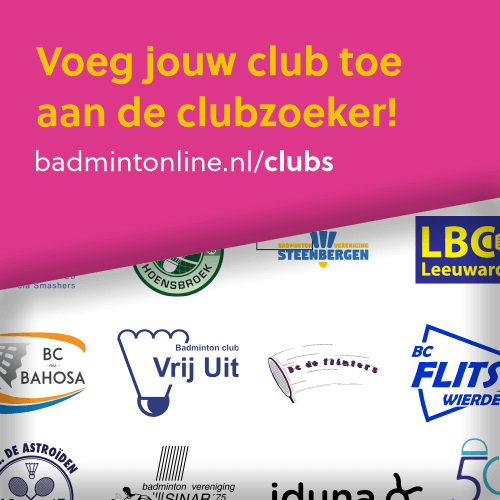 The World Badminton Federation will decide the 12 hosts for 2014-17 at its congress in Bangkok later this month and Hong Kong will need to beat newcomers to keep its position on the calendar.
"The Super Series has been very successful and more member associations want to be part of it," Hong Kong Badminton Association chairman Tong Wai-lun said yesterday. "Other than the current 12 hosts, Taiwan, Australia and Thailand are keen to join, while the Swiss Open is also eager to regain its Super Series status.
"But Hong Kong is always a popular choice among the players because of our strong organisation and we are confident we will keep our status as a Super Series event."
The Hong Kong Open was moved from the Queen Elizabeth Stadium in Wan Chai to the more spacious Coliseum in Hung Hom, as one of the conditions to keep the tournament on the Super Series tour for 2011-13. Hong Kong will also offer US$350,000 in prize money from next year - US$100,000 more than this year - and that is also a potential advantage in the 2014-17 bid.
"We have now used the Coliseum for two years and the response from the players and fans has been very encouraging. We will make it the venue when we bid for 2014-17," said Tong.
Meanwhile, world number one Lee Chong Wei admitted that married life was adding to the pressure he felt on the court.
In his first tournament since marrying former professional Wong Mew Choo earlier this month, the Malaysian was given a stiff test by Boonsak Ponsana of Thailand before winning his first-round match 21-15, 21-15 yesterday. They last met in September's Japan Open final, where Lee also prevailed to win 21-18, 21-18.
"First-round matches are usually simple affairs, but not so this time," said Lee. "Being married has added to the pressure because I now have to answer to my wife. She was a professional player and even though she told me to relax, it was not easy to do so. After all, I am the world number one and it would be embarrassing to be ousted early in a tournament."
Meanwhile, Hong Kong's Ng Ka-long, in the main draw of a Super Series event for the first time, was beaten 21-13, 21-18 by eighth seed Nguyen Tien Minh of Vietnam in the first round. In the women's singles, Hong Kong's Yip Pui-yin failed to repeat her feat against Sung Ji-hyun of South Korea and crashed out after a disappointing 2-1 defeat. Yip, who overcame Sung in the London Olympic Games, was beaten 21-13, 19-21, 14-21 after 70 minutes. "I could not keep a cool head in the rubber game, which cost me dearly," said Yip. Women's duo Tse Ying-suet and Poon Lok-yan, who reached the quarter-finals in the past two years, lost to Bao Yixin and Tang Jinhua in straight games 22-20, 21-12, while Wong Wing-ki was also defeated by Tommy Suguiarto of Indonesia in three games 21-12, 10-21, 21-15. Former Olympic champion Taufik Hidayat also made an early exit, beaten 19-21, 23-21, 21-16 by Takuma Ueda of Japan. The Indonesian, 31, would retire in June.
QR-code voor dit artikel
Reacties
Recente artikelen