Een badmintoncomedy op Kickstarter: 'The Cocks of the Walk'
Op Kickstarter, een crowdfunding platform, is er voor een 'feature length comedy about badminton' al $4,100 toegezegd.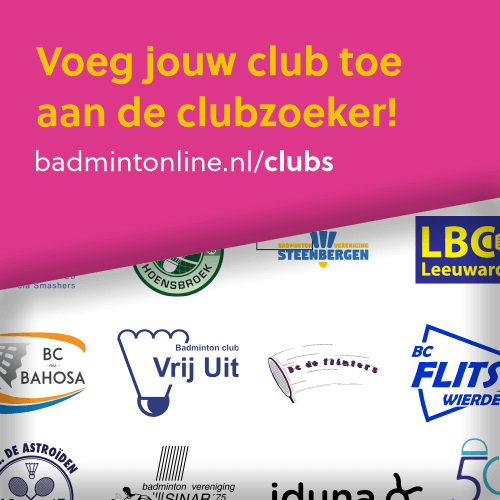 Jij het nieuws, wij een tikkie!
WHAT IS THE COCKS OF THE WALK?
The Cocks of the Walk is a raunchy, feature length comedy about Carson Beaufort, an overweight, unadopted orphan who grew up to be an overweight unsuccessful businessman. On her deathbed, his foster mother tells him that he is destined for greatness, from which he mistakenly derives that he is fated to be the first American-born Badminton player to win the coveted Thompson Cup. Enlisting the help of his over-sexed co-worker, Chops, the two join a local Badminton League where Carson enhances his skill and Chops pursues a series of affairs with foreign lovers.
In addition to his on-court pressures, Carson is forced to shadow Billy Bates, a top sales man at his testosterone-driven day job, who teaches Carson how to workout, hit on women, and swindle client out of money. Ultimately, his career and Badminton aspirations converge when an international client discovers his ambition and hedges the company's account on Carson's fate in the tournament.
Everyone Carson encounters, whether it be a drug-addicted former Badminton star, sales executives with skeletons in the closet, an agoraphobic deli worker, or a homeless man, seems to possess the confidence he lacks. At its core, this is a film about Carson's journey to finally become The Cock of the Walk.
WHAT WE'VE DONE SO FAR
We have completed 23 days of filming and are scheduled to film 6 more days in the spring. The film is shot on the RED Scarlet, using a small but very talented crew to whom we give full credit for the quality of the footage and the professionalism of the set. The post production process has already begun on the footage we've shot and plan on having the film completed and festival ready in the summer.
WHY WE NEED YOUR HELP
We are very, very close to completing this film. Our current funding can get us through 25 of our 29 shooting days, and your contribution will help us finish what we started. But these last few days aren't normal days, they are the climax of the film. We need to rent out a gym or arena and pack it with fans and competitive Badminton players in order to create the Thompson Cup. We need bleachers, posters, racquets, nets, bullhorns, tracks, cranes, a second camera unit, tons of costumes, and about a million other things that will make this scene as realistic as possible.
We also need to color correct and get an original score for the film, so a portion of the funds will help to get that process started. If we are lucky enough to surpass our goal, we'd use additional funds to pay an amazing crew who have been helping to make this film out of the kindness of their hearts.
QR-code voor dit artikel
Reacties
Recente artikelen