'Super Dan' to return after long absence
Badminton great Lin Dan will emerge from nearly a year on the sidelines to defend his world title next week, with Lee Chong Wei hoping to beat his nemesis in a major final.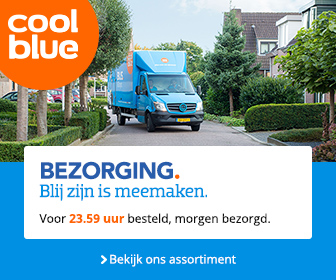 Jij het nieuws, wij een tikkie!
Badminton great Lin Dan will emerge from nearly a year on the sidelines to defend his world title next week, with Lee Chong Wei hoping to beat his nemesis in a major final.
Lin has barely set foot on court since overcoming Lee in last year's gripping Olympic gold medal match and his ranking has plummeted to 100.
The four-time world champion, handed a controversial wildcard to compete in Guangzhou, has played just three competitive matches this year and conceded a walkover in the Asian championships in April, before skipping the Indonesia and Singapore Opens citing injury.
Despite his low ranking, 29-year-old "Super Dan" was awarded the world championships' only men's singles wildcard due to his "stature and fan appeal" -- a move that went down badly with Lee.
"What about the others who have worked hard to qualify for the event?" Lee told Malaysia's The Star newspaper. "Rather than qualifying, I should have waited for a wildcard too."
However, Lin's return is a gift for fans, who will also be delighted after the draw placed him in the opposite side to Lee, setting up a potential final between two players who have defined an era.
Lee, 30, knows this could be his last chance to beat Lin on the big stage, after losing the last two Olympic finals to the fiercely competitive Chinese, as well as the 2011 world title match.
And Lee will be gunning for Malaysia's first ever world title off the back of wins this year in South Korea, Indonesia, India and Malaysia.
Malaysia coach Rashid Sidek said while Lin's form remained a mystery, Lee was training hard and was fully fit, unlike last year when a serious ankle injury rocked his Olympic preparations.
"Lin Dan has only played one international tournament and gave a walkover halfway through, so it is hard to gauge his form at the moment," Rashid told the New Straits Times.
"I foresee Lin Dan going through as he is still a force to be reckoned with and no other player can perform better against Chong Wei in a major final like he does.
"However, Chong Wei should back himself with his current form and an exciting final is on the cards. We are keeping our fingers crossed."
Lin, an officer in the People's Liberation Army, can help China tighten their grip on the sport by sweeping all the titles on offer for the third world championships in a row.
Both Lin and Lee will face significant challengers in the earlier rounds before they can face each other in next Sunday's final.
Lee is on course to meet Chinese seeds Wang Zhengming and Du Pengyu, while Lin will come up against the number two seed Chen Long if both players make it to the quarter-finals.
Chinese star Chen, 24, beat Lee to take the All England title in Birmingham in March.
China's Olympic champion Li Xuerui and reigning world title-holder Wang Yihang, who are first and second in the women's singles rankings, are also set for a showdown after being named in opposite sides of the draw.
The sport, now under the leadership of recently elected Badminton World Federation secretary general Thomas Lund, will be keen to present a positive face after two scandals over the past year.
At the Olympics, four women's doubles pairs -- including China's Yu Yang and Wang Xiaoli, the top seeds in Guangzhou -- were kicked out for playing to lose group matches in the hope of earning an easier draw.
And last month, Thailand's Bodin Issara and Maneepong Jongjit both received bans after an on-court brawl which shocked fans during the Canada Open men's doubles final.
QR-code voor dit artikel
Reacties
Recente artikelen