Danes victorious at European Championships 2016
A power-packed performance yesterday earned Viktor Axelsen his first European crown, wresting it in commanding style from the head of his senior compatriot, Jan Jorgensen, in the Men's Singles final.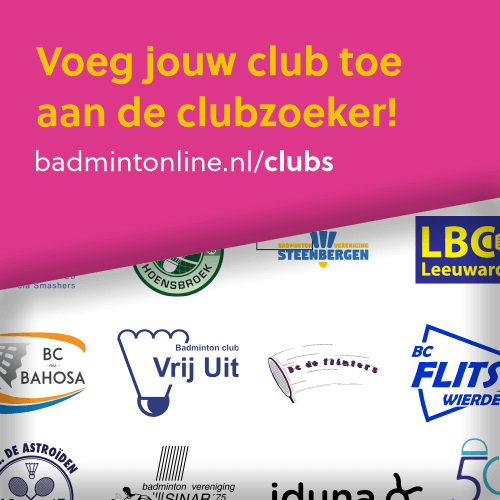 As the curtains fell on the 25th edition of the European Championships - the first in France at La Roche sur Yon - the epic clash that was predicted between the Danish high-flyers never materialised as the 22-year-old completely dominated a lacklustre Jorgensen. Eager to upgrade his bronze medals from the 2012 and 2014 European outings, Axelsen led the defending champion throughout the first game and quickly recovered from an early 2-5 deficit in the second to motor to glory, 21-11 21-16.
"I am really happy because after the first round I had one leg out of the tournament," he declared, alluding to his tough second-round encounter with France's Lucas Claerbout.
"I am happy with the way I managed to cope with the pressure. If I had to play at this level just once in a tournament I am pretty happy that I did it today. It's a big thing for me to win the European Championships."
Another 22-year-old took the Women's Singles title as defending champion and double World champion, Carolina Marin of Spain, denied Kirsty Gilmour Scotland's first-ever gold medal.
Gilmour, the Commonwealth Games silver medallist, struggled to contain Marin early on - "she always starts at a million miles an hour" - but the Glasgow star wasn't going to go down quietly. She recovered to lead 11-9 at the second-game interval only for Marin to hit her with a five-point surge to speed to victory, 21-12 21-18, in 43 minutes.
"Today is Mother's Day and my mum is here so I just want to dedicate the medal to her. It's so important to have family behind you," said the beaming champion.
"It was a tough match but I knew if I played faster I could control the game. The second set she came back stronger but after the break I kept my mind relaxed."
It wasn't just a day for the youngsters. Joachim Fischer Nielsen gave Denmark its first of four gold medals as the 37-year-old and 29-year-old Mixed Doubles partner, Christinna Pedersen, ground out a successful title defence versus No. 8 seeds and team-mates Niclas Nohr and Sara Thygesen. The top seeds bounced back after dropping the opening game, using their experience at badminton's elite level to dismantle the opposition 19-21 21-13 21-17 in 78 minutes which was the Championships' longest match.
The younger Danes took the first game and another excitable crowd started to imagine an upset when they led 6-3 in the second before the elders European Champs - Day 6 - Joachim Fischer Nielsen & Christinna Pedersen of Denmarkacross the net started to find their rhythm, romping from 8-7 to 18-7 on the way to squaring the score. The underdogs again assumed the ascendancy at 10-5 in the decider, but Fischer Nielsen and Pedersen fought back to 10-10 as the tide turned decisively in their favour, with some big hitting from a fired-up Fischer Nielsen.
"There are a few more years left in us yet," said the jubilant winner, issuing a warning to the young players across Europe as Pedersen rushed off to prepare for the Women's Doubles final.
Her delayed celebrations were ultimately twice as sweet as she and 32-year-old Kamilla Rytter Juhl retained their title (21-18 21-17 in 48 minutes) despite a robust challenge from upcoming Dutch duo, Eefje Muskens and Selena Piek, the bronze medallists two years ago. Rytter Juhl was chasing her fourth Women's Doubles title - her third with Pedersen - to go with her two Mixed Doubles successes. Pedersen was looking to add another Women's Doubles gold to her second Mixed Doubles triumph.
The Dutch pair had their chances in the first, leading 18-15 before being reined in. In the second game, the Danes trailed 6-8 but turned that into an 11-8 lead at the interval and stayed in front until the finish line.
All that remained was for Denmark to settle the battle for gold and silver in Men's Doubles as No.2 seeds Mads Pieler Kolding and Mads Conrad Petersen faced fourth seeds and team-mates Kim Astrup and Andres Skaarup Rasmussen. It was Kolding and Petersen who came from behind to win 14-21 21-18 21-13 for their first European honour.
QR-code voor dit artikel
Reacties
Recente artikelen