Iris Tabeling reflects on Scottish Open performance
Last week was the Scottish Open. I started with both my events in main draw already, so the tournament started on Thursday for me.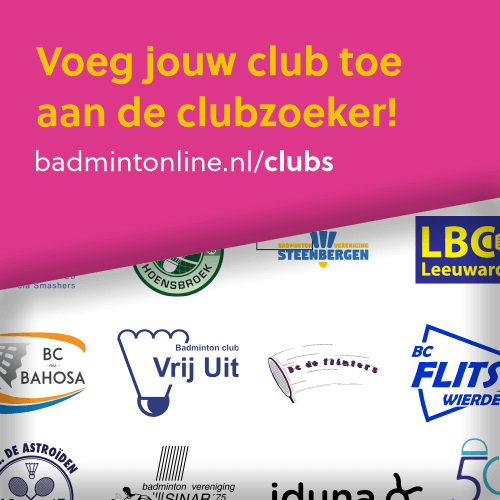 Jij het nieuws, wij een tikkie!
At 12.00 I played my first mixed against a pair from India, which we played solid and won in straight games. After that my ladies doubles against England was on the program. There we didn't play our best match, but it was good enough to end with a two sets victory, so no complaining so far.
Friday would become a busy day if I would do well, two rounds of each event. First mixed against France, we played well in the first and won close, but after that we couldn't keep the pressure and stepped a bit back in stead of up and unfortunately we couldn't turn that around anymore. We lost in three, so second round was the ending station for the mixed. Really disappointed, but a ladies double was still on the program, so not much time to think about that.
In doubles we played a Bulgarian pair. They also just started together as a pair, a left/right combination, so we stepped on court with a tactic to at least try the mid and see how they solve that. Again we started good and won the first, but in the second we were not patient enough and wanted to score too fast and without variation.
Luckily we could change it back to the right things in the deciding game and won the match! Quarterfinal it was later that day.
There we played Malaysians. We have had two pairs in Swiss during the Swiss International, so we knew they normally come with a lot of speed. Still we were not ready in the beginning and soon we were behind quite a lot (11-3). We did get better in the rallies after the interval, but the gap was too big in this set. In the second we could stay side to side with the score until 17-17. Then we made 3 unforced errors and we lost the set and with that the match. Quite disappointed with the end as we could have managed to get a third and deciding game out of it, but we didn't. Beside that we played a much better second game and we can be proud of that, that we kept fighting and trying and that it worked out better.
Tomorrow another clubmatch on the program, and 1,5 week of practice before the next tournament, Irish Open.
QR-code voor dit artikel
Reacties
Recente artikelen