Asian power outclasses Dutch prowess at Thai Masters 2018
With only two Dutch pairs remaining in the tournament, the exclusively Asian opponents prove themselves as forces to be reckoned with. Olympians Jacco Arends and Selena Piek reached the second round as did Robin Tabeling with his Swedish partner Richard Eidestedt.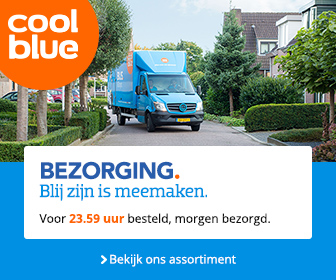 Last Tuesday Robin Tabeling and Cheryl Seinen, seeded eighth, narrowly lost their first round mixed doubles match against mightily long-named Thai players: 21-17, 21-23, 21-17. A tough loss, but with Tabeling and Seinen having trailed by a few points from 4-4 onwards in the third game, the Thai pair rightfully took the win.
Wednesday morning Arends and Piek exercised their badminton mastery and blazed past their Thai opponents in straight games: 21-16, 21-13. They'll play Tinn Isriyanet and Pacharapun Chochuwong, a Thai pair ranked 48th in the world.
Piek probably doesn't have fond memories of Chochuwong, having lost to the Thai badminton player during her women's doubles match with Cheryl Seinen. Chochuwong paired with Savitree Amitrapai (WR68) demonstrated their BWF ranking is way too low, ousting #seipie with an impressive 21-8, 21-13 straight game victory.
In both games the Dutch girls started trailing from 1-1 onwards, not once gaining the lead. Not their best day, to borrow an overly used cliché, 'in the office'.
Always those Asians...
In the sport of badminton the Asian presence is undeniable. Jacco Arends and Ruben Jille, ranked 36th in the world and seeded eighth at this tournament, know this all too well. They faced Supak Jomkoh and Pakin Kuna-Anuvit, a Thai pair that never reached higher than a world ranking of 70.
Judging from the score line (21-17, 19-21 and 21-18) they had some Asian pizzazz up their short sleeves with our compatriots not being able to thwart what was coming their way. Back to iMovie and do some more video analysis...
Swedish-Dutch pairing paying off
As tentatively predicted, Richard Eidestedt and Robin Tabeling were able to stay in control during their first round match against two Indonesians: 21-9, 21-10. The second round will likely be entirely different, playing against another Indonesian pair (WR38). That's one place higher than Robin and Jelle Maas currently hold.
QR-code voor dit artikel
Reacties
Recente artikelen