Juliane Schenk moves up to number 6
Juliane Schenk is the best European women's singles shuttler ahead of the London Olympics, according to BWF's latest world rankings.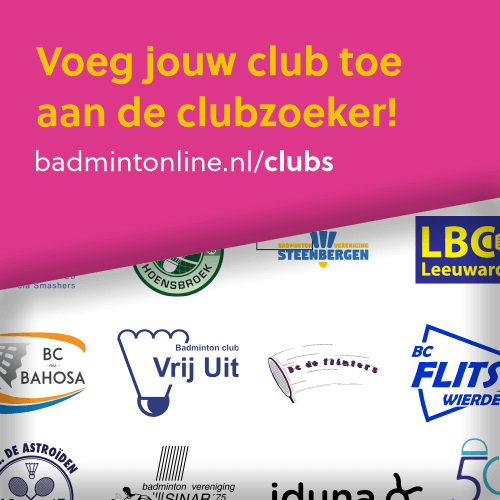 Jij het nieuws, wij een tikkie!
The German moved up to number six and has overtaken her long-time rival Tine Baun. The current European Champion from Denmark (Baun) is world number 7.
In the men's singles, 5-time European Champion Peter Gade has retained his 5th place and remained the only European in the Top-10. His compatriots Jan Ø. Jørgensen (13) and Hans-Kristian-Vittinghus (14) are fighting hard to reach a rank among best 10 players of the world. European Champion Marc Zwiebler (Germany) is world number 16.
Mathias Boe and Carsten Mogensen of Denmark are the highest ranked European pair in the men's doubles. The former world number one, who just reached the finals of the Indonesia Open Superseries last week, are number 3, while Denmark's Mads Conrad/Jonas Rasmussen, Russia's Vladimir Ivanov/Ivan Sozonov and Germany's Ingo Kindervater/Johannes Schöttler are 18th, 19th and 20th respectively.
Kamilla Rytter Juhl/Christinna Pedersen dropped two places to 7th but remained the only pair from Europe, who grabbed a top-10 spot in the women's doubles event.
Joachim Fischer and Christinna Pedersen of Denmark, moving up one place, are the highest ranked European pair in the mixed doubles category. Denmark's Thomas Laybourn/Kamilla Rytter Juhl (5) and Britain's Chris Adcock/Imogen Bankier (10) are the other two European mixed doubles duos who occupy the top 10.
The BWF world rankings are compiled every Thursday and can be found HERE.
QR-code voor dit artikel
Reacties
Recente artikelen