China Open: Day 3 - Yu Yang Victorious in China Open Comeback
The stage is set for a dramatic twist at the Li-Ning China Open as briefly-retired Women's Doubles star Yu Yang won her first comeback match today.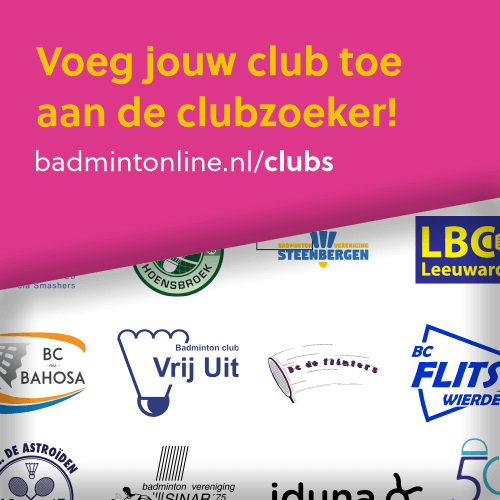 Jij het nieuws, wij een tikkie!
World champions Yu Yang and Wang Xiaoli were disqualified from Women's Doubles at the London Olympics in August and Yu promptly announced her retirement. However, she seems to have had a change of heart and picked an appropriate venue for her comeback – her home China Open. Despite missing competitive action for more than three months, the former world No. 1 pair powered past in-form compatriots Ma Jin and Tang Jinhua 21-19 21-18 to reach the quarter-finals.
As the lone Chinese pair left in the draw, Yu and Wang are heavily favoured to take the title. However, they will first have to contend with Misaki Matsutomo/Ayaka Takahashi – the Japanese pair which beat Olympic gold medallists Qing Tian/Zhao Yunlei in the semi-finals of the Denmark Open. Other pairs, like Christinna Pedersen/Kamilla Rytter Juhl of Denmark and Miyuki Maeda/Satoko Suetsuna of Japan, might stand between Yu Yang and comeback glory.
Meanwhile, there were some interesting results in the singles draws. Two of China's favourites, Wang Shixian (4) and Jiang Yanjiao (8) were ambushed by younger compatriots. Wang Shixian was sent crashing by qualifier Deng Xuan (right) 21-13 22-20, while Jiang found Han Li too hot to handle on the day, losing 21-17 21-13.
The top two – Wang Yihan (1) and Li Xuerui (2) – were joined in the quarter-finals by experienced Europeans, Tine Baun (Denmark) and Juliane Schenk (Germany). Sixth seed Baun won a tight match against another upcoming Chinese youngster, Chen Xiao Jia, 22-20 21-19, while fifth seed Schenk was too fast and powerful for former world champion, Wang Lin, in a 21-18 21-18 victory. The others who qualified for the quarter-finals included French Open champion Minatsu Mitani and Thailand's Ratchanok Intanon.
In Men's Singles, the day's closest match featured India's Parupalli Kashyap (left) against Vietnam's Nguyen Tien Minh (7). Kashyap won their last match for an overall 3-3 head-to-head record going into the match, but he looked scratchy for much of the first game and even midway through the second. He was unable to get his rhythm or consistency, frequently hitting wide or finding the net, and Nguyen won the first game comfortably 21-12.
The Indian then built up a lead of 15-10 in the second game, but saw the lead evaporate as Nguyen kept up the pressure by returning deep and engaging him in long rallies. The Vietnamese had match point at 20-19, but Kashyap played error-free badminton from then on, and once he had the second game in the bag, the third was won in quick time. The 12-21 22-20 21-14 victory earned him a quarter-final against former world junior champion Wang Zhengming.
The latter stopped Indonesian Sony Dwi Kuncoro 21-12 14-21 21-15 to join his compatriots Chen Long (1), qualifier Gao Huan and Chen Jin (2) in the last eight. Goa extinguished the ambitions of French Open champion Daren Liew with a dominant 21-13 21-18 display. Liew's Malaysian countryman, Chong Wei Feng (right), and Japan's Kenichi Tago (5) and Takuma Ueda are the others in the mix. Ueda overcame Chinese qualifier Tian Houwei 21-16 21-18.
QR-code voor dit artikel
Reacties
Recente artikelen