Lin Dan focused on returning to top of badminton podium at Rio 2016 Olympic Games
He is one of the most revered sportsmen in Asia and arguably the biggest star his sport has ever produced.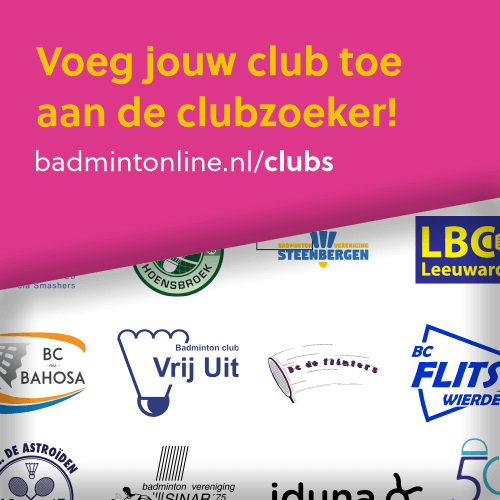 Jij het nieuws, wij een tikkie!
Considered by many the greatest badminton player of all time, in the process of becoming a two-time Olympic champion, Lin Dan has acquired the nicknames 'Super Dan' and the 'Rock Star of Badminton'. But, as he prepares to try to win a third consecutive men's singles title at the Rio 2016 Games, the Chinese is the epitome of focus and humbleness.
"I am grateful to the people for all their appreciation and support, but I don't have a favourite nickname or a special feeling about that kind of stuff, I just try to be myself," he told rio2016.com. "I am training hard to prepare for Rio - the Olympics is our main focus now - but I don't want to think too much at this moment about what I might achieve there."
Lin may have suffered a set-back in last month's world championships in Indonesia, where his attempt to win a sixth title was ended in the quarter-finals by Denmark's Jan O Jorgensen. One of Lin's main rivals, compatriot Chen Long, successfully defended his world title and confirmed his place at the top of the world rankings. But Lin, known as a showman who rises to the big occasions, will still be among most people's favourites to top the podium in Rio - and thus become the first man to win three consecutive singles titles.
Lin delighted his fans with his passionate celebrations after winning gold at the London 2012 Games, defending his crown from Beijing 2008. After defeating long-time rival Lee Chong Wei of Malaysia in the British capital, the tattoo-clad Lin stripped off his shirt and sprinted around the court, grinning and punching the air.
"It was a fantastic moment for me," Lin said. "It's the most memorable moment of my career and it's hard to find words to describe it." So will Lin celebrate in similar style if he wins in Rio? "I am not planning to think about anything but the match - now I am just practising to get it right," he said.
"Badminton will be the most popular sport"
Lin visited Rio in 2013 for the Laureus Awards and is confident that the city will host an unforgettable edition of the Games. "Rio is an amazing place," he said. "It will be perfect for holding such a big event. I believe the passion of the people and the beautiful locations will make the Games very special."
Beijing hosted the 2008 Summer Games in impressive style and was recently awarded the 2022 Winter Games. Lin said such success has increased the Chinese public's interest in the Olympic Games, with his sport attracting the most interest.
"Badminton will absolutely be the most popular sport, there is no question about that," he said. "People like to get together with friends and families to watch the games. I think there will be many Chinese fans in Rio. I really hope they come and support me and the rest of Team China."
QR-code voor dit artikel
Reacties
Recente artikelen