Soraya de Visch Eijbergen: Now comfortable in her own skin
In just a few short years, Dutch number one Soraya de Visch Eijbergen has gone from a situation of grave despair to a point in her career where she is comfortable not only in her badminton career but also within her own skin.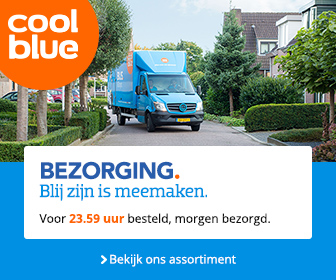 Jij het nieuws, wij een tikkie!
Less than 12 months ago, De Visch Eijbergen had contemplated quitting the sport due to lack of funding but something deep within persuaded her to keep going and find ways to achieve her badminton dreams.
We caught up with Soraya during some downtime during the Prague Open and she spoke frankly about her journey to date and her acceptance of her enforced independence and how it has shaped and moulded her to the person she is today.
"When I found out that I essentially had zero funding as a singles player going forward it was like my whole world had fallen apart. I had relied on the federation all my life and to even contemplate living, working and thinking on my own was something I found very difficult to deal with it was a very stressful time."
Soraya was forced to adapt and think of new ways to keep her badminton dream alive which involved thinking outside of the normal federation structured box scenario to come up with ways to secure funding and indeed just to live a normal life providing a roof over her head.
"I really had to think about what I wanted to do and really if the game was for me. After some time in deep conversation with myself I knew I had to work to find new ways to develop as a player. As an example last year I played in two domestic leagues to help finance my toumament schedule as well as coaching at home three nights a week which I have grown to actually love doing but it can be tiring at times."
A typical week for the 23 year old Arnhem based professional is training every morning with weights, running and games during the afternoon but again because of her home federation's financial situation the arrangement is one that is distinctly away from the norm.
"I had to move from a situation where everything was provided for me and all the national team players to a situation where I have to pay for my training and the use of the facilities. This is something that is very tricky and continues to be tough."
Soraya has been forced out of her comfort zone in recent months with a focus on raising her own personal profile within The Netherlands and has embraced the whole online self-promotion wave while utilising the World Wide Web to access funding that she would never have thought of tapping into previously.
"It was certainly not my style to get involved in Facebook or online social platforms to talk about myself when essentially there was nothing to say. I see so many athletes pages on Facebook from players that really had nothing to say and it just did not appeal to me, it just was not my thing."
The idea of crowd funding had been put to De Visch Eijbergen and she had seen it work with limited success before in The Netherlands when Jorrit de Ruiter crowd funded his way to tournaments in Asia only last year.
"Sometimes situations force you in a direction and I had to do something. Raising my profile was part of plan but I needed to be very careful about my timing. I didn't want to rush into things without winning matches and being someone that people wanted to read about, not someone who was forcing information onto people. With that in mind I have been lucky in so far as I have taken my game to a level that I am competitive on the circuit and people seem to like what I have to say which has also helped me in my funding initiatives."
While The Dutch federation have literally cut their singles players loose Soraya also makes the point that her federation have tried to help her as best they can, albeit with one hand tied behind their backs.
"My federation have really helped me with the crowdfunding opportunities recently and I have been really surprised by the reaction. For sure my activity on the court has helped and alongside my own use of social media platforms people have taken a liking to what I am doing and I have been so shocked with the level of donations from people I don't know over the past weeks."
So what is next for the baby faced Dutch starlet? Soraya has certainly embraced her life as an independent badminton professional and now looks back on the past three years as a major growth phase in her life.
"For too long we relied on other people and organisations to do things for us. I have become very comfortable doing my own thing now, I work for myself and I analyse all my opponents by myself. I play better without a coach behind me on court and I accept where I am but know where I want to be."
"I am really looking forward to the European Championships in France in 2016 and I also want to get that big circuit win, and not wanting to sound arrogant, but I feel my game is ready now to beat the established circuits players like Linda (Zetchiri), Karin (Schnaase) and players on that level."
On the domestic scene De Visch Eijbergen has signed for reigning French champions Chambly and had a very singular goal while growing within the team that has European success on their mind.
"Yes this year I signed to play for Chambly. It was a no brainer for me. The opportunity to go and learn from players like Matuesiak & Zieba and established top singles players like Kirsty (Gilmour) and Beatriz (Corrales) was an opportunity I was never going to turn down."
"The club itself has a big goal to win the European Club Championships and I think we have a team which can finally dethrone the Russians who have won it for the past jour years."
The future looks bright for the 23-year-old and as she is in complete control of herself - both on and off court - her future is completely in her own hands. Superseries is the big dream but the last three years have taught De Visch Eijbergen that staying grounded is a huge priority. A major tournament win cannot be far away which will elevate her to the next level and the name Soraya de Visch Eijbergen will be added to that of Gilmour, Corrales, Kjaersfeldt and Schnaase as the players to beat on the Badminton Europe circuit.
QR-code voor dit artikel
Reacties
Recente artikelen