Soraya de Visch Eijbergen concludes Malaysia-India tour: learning points?
On my way from Malaysia to India, we had a layover in Singapore. The contrast between Singapore, rather clean and organised, and the destination India couldn't be greater. I'll share a bit about my impressions of India (and Lucknow in particular) later on.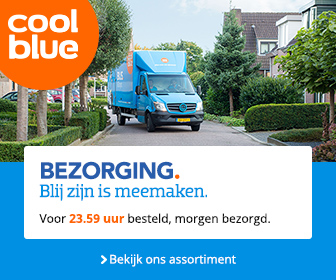 Jij het nieuws, wij een tikkie!
Like in Penang I got to do a few days of training sessions before Wednesday's match. As you may know, I have played against Hana (WR63) back in 2014 at the Yonex Dutch Open. Her world ranking dropped significantly since november last year, but she's been making a succesful effort to regain her former level of play and WR-position.
Tuesday evening I went over my usual match preparations and discussed the 'battle plan' with Kim Nielsen. He is the national doubles coach, but as I am the only singles player on this trip, he got to do double duty :-)
Stepping outside my comfort zone
Contrary to what I am used to in the European circuit, the upcoming battle would be less about winning and more about learning. Learning to play while sticking to a plan that is markedly different from what I usually do. Learning to introduce a more methodical style of play and resisting to return to 'autopilot'.
In the first game I was able to push towards a 6-11 lead, taking advantage of the plethora of unforced errors my opponent made. I, however, did not get to enjoy that lead for long, with Ramadhini catching up to me at 12-12, scoring six consecutive points and at 21-14 leaving me with 1 game down.
It felt difficult or perhaps counter-intuitive to continue down this path of 'learning' rather than going for the attack every chance I had. Nevertheless, I stuck with it and after the 11-5 mid-game interval Ramadhini created a 9 point gap (19-8). I'm not one to give up that easily, so with three winners I passed the symbolical '10-points' threshold to ultimately conclude the match at 21-12.
The sour taste of loss was right on the surface after this match. Strangely, though, after some time to decompress, this feeling was replaced with a sudden realisation about what had happened this match, this week. For sure I don't like losing this or any match, but what I had gotten in return was a clear sense that there's actual value in changing your ways, in doing something that feels alien at first.
The beat goes on
Tomorrow I'll be flying back to Europe and I will join my team mates at Chambly Bad for a match against BC Foss. I can't yet fathom how I'll survive the terrible jetlag I'm about to experience, but wish me luck! :-)
For those who have supported me in being able to travel to Malaysia and India and compete in these two Grand Prix Gold events: please know I am very thankful. These two weeks were challenging, however, I have so, so, so much to take home with me and work on.
QR-code voor dit artikel
Reacties
Recente artikelen