Soraya de Visch Eijbergen: You can't afford to be conservative in your choices
I'm back :-) The last few days I purposefully stayed away from social media. My performance at the 2016 Malaysia Masters Grand Prix Gold was, as some would say, sobering.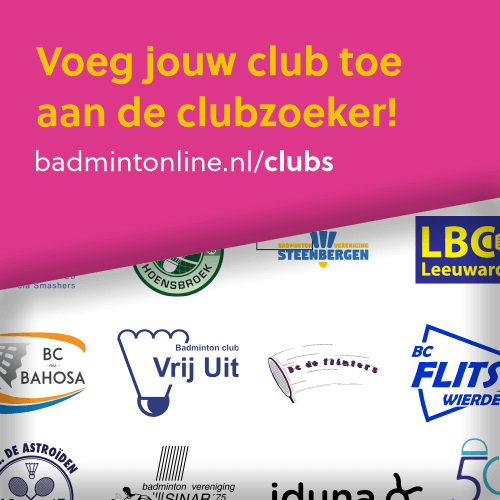 Jij het nieuws, wij een tikkie!
From arrival in Penang up until today I've been training at a local badminton club. As you can imagine, circumstances are vastly different from what I'm used to at the national training centre Papendal in Arnhem.
Game day!
Last Wednesday I went to the stadium to play against Thailand's Busanan Ongbumrungpan. While I just climbed back up to 59 on the world ranking, my Asian opponent - well over three years younger than I - sits comfortably at 19 (both in years of age and world ranking).
I had set two particular goals for this match. First, try to reach the same level of play as my opponent and for extended stretches of time in order to be in control of at least some of the rallies. Second, cope in an effective manner with circumstances of most Asian venues: heat and drift.
In the first game Busanan blazed away with a 0-6 lead and 4-11 advantage at the mid-game interval. At 8-14 she scored four consecutive points and decided the game at 11-21. I was awestruck: this 19 year old girl just took me on a merry-go-round and I knew I had to step out of it immediately.
Before the start of game two I shook off whatever had held me back in the previous game and started fresh. I was able to take a 4-1 lead and after trading places with Busanan we got back on par at 9-9. This is where the Thai player again took a lead, with me constantly trailing by three or four points. Matchpoint for the Asian: 16-21. Exit Soraya.
During both games I was very aware of the drift in the stadium and in retrospect, I feel that I demonstrated a lack of courage. I have a natural proclivity to sometimes play 'too safe', but at this level and against such a player you can't afford to be conservative in your choices.
Onwards
I'm ready to dive straight back into training, but not before we travel from Malaysia to India for the next Grand Prix Gold tournament: Syed Modi International Badminton Championships.
My first round match is scheduled for January 27th against Hana Ramadhini from Indonesia. You can check out the tournament preview. More background info about the tournament: http://goo.gl/Mh3rt0.
QR-code voor dit artikel
Reacties
Recente artikelen