Big challenge ahead at Malaysia Masters 2018 for Dutch players
The Asian tour continues for the Dutch satellite team as the players moved from Bangkok to Kuala Lumpur for the Malaysia Masters 2018. This BWF World Tour Super 500 tournament is a big step up from last week and so is the prize purse: US$ 350,000.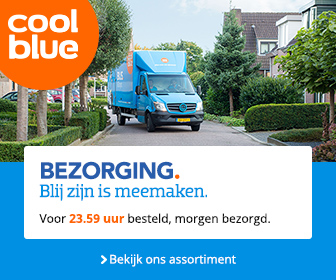 With Viktor Axelsen and Tai Tzu Ying as first seeds in the singles discipline, it's clearly a tournament for top players only, which explains why none of the Dutch pairs are seeded at the Axiata Arena event. Nevertheless, there's huge value to be had from experiencing a top level tournament like this, so... 'while in Asia...'!
Mixed doubles commence on Tuesday
Robin Tabeling and Cheryl Seinen (WR42) will go up against Chi-Lin Wang and Chia Hsin Lee from Chinese Taipei (WR20). Chia Hsin even is quite an accomplished women's singles player currently ranked 26th in the world. It'll be an uphill battle for Tabeling and Seinen, that much is clear.
Olympians Jacco Arends and Selena Piek (WR39) were drawn opposite eighth seeds Soon Huat Goh and Shevon Jemie Lai (WR13) who are playing on home soil. The Malaysian pair has been steadily rising on the BWF World Ranking ever since June last year with Arends and Piek having to come back from a drop all the way down to WR85.
Back in their RIO2016-qualification days the Dutchies would've had a fair shot at winning, but this time around it's the Asians who have the upper hand. Perhaps Jacco and Selena can surprise their opponents and, with some delay, us here in The Netherlands.
World numbers 6 in men's doubles
Jacco Arends and Ruben Jille are faring quite well on the BWF World Ranking at number 36. This Wednesday they'll face Denmark's number two pair Mads Conrad-Petersen and Mads Pieler Kolding, currently ranking sixth in the world. The pairs haven't played each other before, but miracles notwithstanding this'll be a straight game affair for the Scandinavians.
Ni Ketut Mahadewi Istarani and Anggia Shitta Awanda (WR20, Indonesia) are all set to give Selena Piek and Cheryl Seinen (WR69) a one way ticket out of the tournament. Of course we've witnessed #seipie do some pretty remarkable stuff in the last months, like their Scottish Open 2017 championship within weeks after their Belgian International 2018 championship. But... in comparison to this BWF World Tour Super 500 tournament those two tournaments were kid's play.
It's wise to realize partipating in the Malaysia Masters 2018 will serve as a developmental experience, particularly for Cheryl Seinen who hasn't played at this level before. If anything, they'll return back to Arnhem with some extra mental luggage to process and hopefully some new video material to do extensive video analysis on.
QR-code voor dit artikel
Reacties
Recente artikelen