Selena Piek and Cheryl Seinen bound for quarterfinals of US$ 150.000 tournament in Switzerland
The Swiss Open 2018 welcomes eight Dutch badmintonplayers to Basel in Switserland. The BWF World Tour Super 300 tournament has a prize purse of US$ 150,000 and sees Debora Jille pick up her women's singles racket.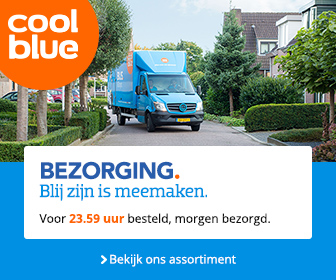 Maak kennis met Dyon van Wijlick!
Mark Caljouw (WR38) is seeded 5th with England's Rajiv Ouseph (WR22) leading the ranks. Caljouw will play Adam Mendrek (WR105, Czech Republic) and is poised to run into his Dutch Open 2017 nemesis Kento Momota (WR41, Japan) in the second round.
\n\n
Debora Jille very much a women's singles player
\n\n
For some odd reason it's been reported, and repeatedly so, that former junior player Debora Jille doesn't compete in women's singles internationally anymore. Even her current club Duinwijk boldly makes this claim, whereas the 18 year old played almost 15 women's singles matches on the international circuit in 2017 alone, not even counting her Dutch national championships runner-up position in the women's singles event that year.
\n\n
Be that as it may, Jille's world ranking of 780 puts her straight into the qualifications of the Basel-based tournament. She'll be playing Aiono Desmons (WR1211, France). This 17 year old has little to no experience at the senior level which may put Jille at an advantage.
\n\n
Arends and Jille: a re-match against Lane and Vendy?
\n\n
In men's doubles Jacco Arends and Ruben Jille (WR39) are seeded 7th with Denmark's Mathias Boe and Carsten Mogensen (WR2) clearly seeded first. In their first round match they'll be up against England's Ben Lane and Sean Vendy (WR47), whom they lost to in two games at last year's Italian International in Milan.
\n\n
It haven't been the best of months for the Dutch pair, but it'll be interesting to see whether Arends and Jille can turn it around this week.
\n\n
Small field in women's doubles
\n\n
In typical fashion, the women's doubles event is gravely 'understaffed' with not even a qualification tournament taking place and a main tournament schedule of 32 with no less than 3 byes in the first round. The seeding table only extends to four positions with the Stoeva Sisters at the top.
\n\n
Selena Piek and Cheryl Seinen (WR60) are in the second half of the draw, whereas Debora Jille and Imke van der Aar (WR98) are in the first. That pretty much eliminates a chance of sororicide at this tournament level.
\n\n
#seipie will open its women's doubles campaign against two teenagers from France: Sharone Bauer and Charlotte Ganci (unranked). In the second round it'll be either a Belgian or German pair and it won't get really challenging until the quarter finals.
\n\n
Debora and Imke created quite an upset in Leuven last year, when they ousted top 50 pair Chloe Birch and Jessica Pugh (WR44, England) from the Belgian International in three games (11-21, 21-7, 21-15). It's highly unlikely the Dutch youngsters will repeat that feat, but they sure have the upper hand psychologically going in.
\n\n
Iris Tabeling and Nadia Fankhauser (Switzerland) have withdrawn from this tournament for reasons unknown.
\n\n
Mixed doubles: Piek and Arends returning to the top
\n\n
Selena Piek and Jacco Arends (WR31) are seeded fifth in the mixed doubles event and Germany's Mark Lamsfuss and Isabel Herttrich (WR24) lead the ranks. In the first round they'll play against Chinese Taipei's Yang Ming-Tse and Sung Shuo Yuan (WR230).
\n\n
On the other side of the draw Cheryl Seinen and Robin Tabeling will face France's Gaetan Mittelheisser and Emilie Lefel: unranked but both with top 30 experience. The outcome of this match is particularly difficult to predict, but based on current level the Dutchies are well-equiped to take the win.
\n\n
Imke van der Aar partnering up with two Jilles
\n\n
Ruben Jille is on some sort of partnership-exchange, a platonic badmintinder perhaps. After Emilie Lefel from France, Ditte Soby from Denmark, and his sister Debora at the national championships... this week he'll be poaching Imke van der Aar from her usual on-court-partner Jelle Maas, who's back in the Netherlands focussing on his studies. At 1.78 meters the quirky but hard hitting smasher Jille will have to look up when conferring with the 1.83 meters tall Van der Aar.
\n\n
The mixed doubles draw puts the two Dutch players opposite Yehezkiel Fritz Mainaky and Lyanna Alessandra Mainaky from Indonesia (WR118). Lyanna is quite an accomplished women's singles player too: at WR65 she's ranked quite a lot higher than the best Team NL Badminton currently has on offer. Should Jille and Van der Aar conjure up some magical badminton, they might just clinch a first round victory.
\n\n
QR-code voor dit artikel
Reacties
Recente artikelen