Jacco Arends and Selena Piek partnership ended: effective immediately
The coaching staff and Selena have decided to split up our mixed doubles partnership and try playing with different partners. For me it came as quite a blow, as the start of the Olympic qualification is just around the corner.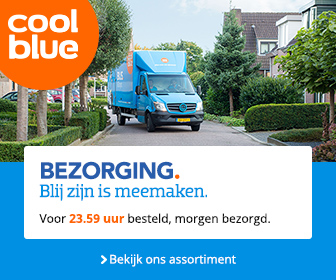 Jij het nieuws, wij een tikkie!
In my eyes if we would change partners it should have been tried at least six months ago, or even earlier than that. But it is how it is.
I prefer to look forward and I can see good things ahead! I will start playing mixed doubles with Cheryl Seinen, which I'm excited about. I've played matches with her in our Danish club Vendsyssel and we have a good chemistry together. Of course I am also still playing doubles with my mate Ruben Jille, which always is fun! So let's bring on the coming tournaments.
Oh, by the way, I almost forgot. Some more good news. The recovery after my operation last November has been perfect. I've been working really hard on my rehab and it couldn't have gone any better. It seems like I am able to play matches pretty soon again!
QR-code voor dit artikel
Reacties
Recente artikelen