Judith Meulendijks: 'I'm enjoying every second'
Dutch top player Judith Meulendijks has a tough and busy schedule. But between French International, where she won two titles, the Danish league final and the upcoming European Championships in Sweden we got the chance to talk to the 33-year-old.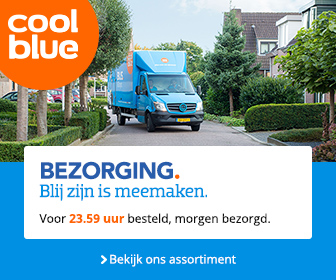 Jij het nieuws, wij een tikkie!
BADMINTON EUROPE: Judith, easy win in France. Would you agree?
Judith Meulendijks: If you look at the scores it seems like an easy win, but there were some tough matches like the second round against the Malaysian and the final too... Even though I won everything in two games.
BADMINTON EUROPE: The tournament took place for the very first time. Did you feel well in Orleans?
Meulendijks: I think it was a very well organized tournament. Good hall, good crowd... Very professional for a small tournament. It was great to play over there.
BADMINTON EUROPE: How it comes that you play women's doubles with German Johanna Goliszewski?
Meulendijks: Johanna asked me if I wanted to play doubles with her. She saw it as a good chance to learn. And we both got some extra matches before the Europeans. It was a lot of fun, so I could imagine to play a few times more.
BADMINTON EUROPE: How went your preparation for the Europeans?
Meulendijks: So far so good. Like I said before I have had some great matches at French International. So I feel ready for Karlskrona.
BADMINTON EUROPE: You have a tough draw playing Tine Baun in the second round...
Meulendijks: ...we played each other many times before.. It is not the ideal draw of course, but I knew there was a chance of meeting one of the seeded players very soon in the tournament. I am well prepared and badminton is a game - so anything can happen.
BADMINTON EUROPE: How do you see your chances?
Meulendijks: Like I said - I have prepared the best way I can and I will be ready. I'll take one match at a time starting with my first round. I am looking forward to it, because one year ago I was badly injured and I didn't know if I could play again.. So I am enjoying every second that I am on court.
QR-code voor dit artikel
Reacties
Recente artikelen