What the draw has thrown up
The draw for the 2012 London Olympics has been published by BWF today. badmintoneurope.com will present you a short event-by-event look at some of the matches the draw has thrown up: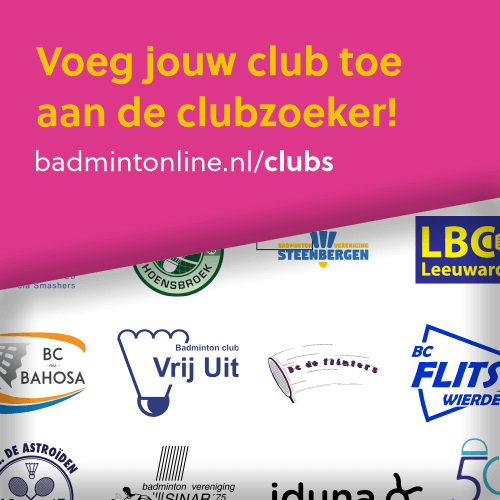 Jij het nieuws, wij een tikkie!
Men's singles
Peter Gade, who competes in his last big tournament, will play Pedro Martins of Portugal in his group. Scott Evans (Ireland) and Ville Lång (Finland) were drawn into strong pools. While Lång has been paired with Malaysias top seeded Lee Chong Wei, Evans will face China's hot favorite and reigning Olympic Champion Lin Dan. French hope Brice Leverdez was pulled into a group with opponents from Hong Kong and Africa.
Denmark's Jan Ø. Jørgensen will face in his pool Misha Zilberman of Israel and Derek Wong of Singapore. Britain's participant Rajiv Ouseph, the 15th seed, was paired with Sweden's Henri Hurskainen and Kevin Cordon of Guatemala.
Women's singles
Tine Baun of Denmark has been paired with Anastasia Prokopenko from Russia and Kamila Augustyn of Poland in an all-European pool. Juliane Schenk will also face only Europeans in her group stage. The German number one shuttler, who is potential medal candidate, will play Larisa Griga (Ukraine) and Kristina Gavnholt (Czech Republic).
Scotland's Susan Egelstaff was given a difficult draw against 12th seed Sayaka Sato of Japan and Slovenian Maja Tvrdy in Group H. Chloe Magee of Ireland, the world number 44, will face Pi Hongyan of France, a quarter-finalist in 2008, and Egypt's Hadia Hosny in Group I.
Carolina Marin of Spain will face Claudia Rivero of Peru and the strong Chinese Li Xuerui.
There are 16 groups in the singles competitions with only the winners going through to the knockout stages.
Men's doubles
Europe's hot medal candidates Mathias Boe and Carsten Mogensen of Denmark (pictured), the world number 3, have been paired with Chai Biao / Guo Zhendong of China, Dorian Lance James / Willem Viljoen of South Africa and Vladimir Ivanov / Ivan Sozonov of Russia.
Germany's Ingo Kindervater / Johannes Schöttler got a tough pool stage with the top seeds Cai Yun / Fu Haifeng of China and Fang Chieh Min / Lee Sheng Mu from Taiwan. Polish duo of Adam Cwalina and veteran player Michal Logosz have to fight against strong Asian opponents in their group for a ticket for the last 16.
Women's doubles
Malaysian Open winners Christinna Pedersen and Kamilla Rytter Juhl (Denmark) face the second seeds Tian Qing / Zhao Yunlei of China, Miyuki Maeda / Satoko Suetsuna from Japan and Poon Lok Yan / Tse Suet Ying. Former European Champions Nina Vislova/Valeri Sorokina of Russia were drawn into a tough pool with the top seeded Chinese duo of Wang Xiaoli / Yu Yang and Koreas number two pair Jung Kyung Eun / Kim Ha Na.
Mixed doubles
As there are only 16 pairs competing in the mixed doubles event, a tough challenge already in the pool matches was expected. Current European Champions Robert Mateusiak and Nadiezda Zieba have been paired with Denmark's Joachim Fischer/Christinna Pedersen – and the Japanese pair of Shintaro Ikeda / Shiota Reiko.
Former world champions Thomas Laybourn and Kamilla Rytter Juhl got the worst possible draw by playing All-England champions Tontowi Ahmad / Liliyana Natsir (3) and Korea's top duo of Lee Yong Dae / Ha Jung Eun – including the tricky Viju D / Jwala Gutta from India. For Thomas Laybourn it will be his last tournament as a professional badminton player.
Home favorites Chris Adcock/Imogen Bankier, Germany's Michael Fuchs/Birgit Michels and Russia's Alexandr Nikolaenko were all paired with top seeds Zhang Nan / Zhao Yunlei of China.
The badminton competitions begin on Saturday with the playing schedule due to be announced later this week.
QR-code voor dit artikel
Reacties
Recente artikelen