Primorye back from the brink, DKC almost defeated the Russians
In front of a large crowd in the Palais De Sports in Tours, BC DKC almost pulled off the upset to dwarf all European club upsets as they had top seeds an overwhelming favourites Primorye within one game of exiting the competition at quarter final stage.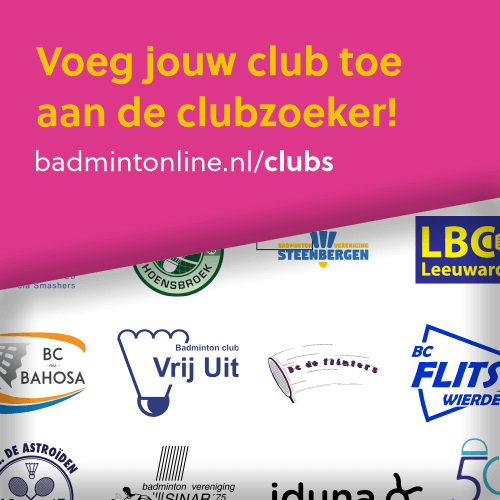 Maak kennis met Finn Achthoven!
It was expected that the Russians would cruise through their quarter final today against group 3 runners up BC DKC from The Netherlands but the Dutch were in no mood to be taken lightly and even the experienced team of Primorye were made fight tooth and nail just to make it to the semi-final.
Mark Caljouw got the Dutch off to the perfect start beating Nikita Khakimov in three games before Alida Chen had the fanatical Dutch supports going wild after she beat the Russians Chinese singles player Xie Yang in three games to leave Primorye stunned.
It took European men's doubles champions Ivanov & Sozonov to steady the Russian ship delivering a much needed point for Primorye before Chervyakova and Vislova had to call on all their experience just to pull the Russians back level at 2-2 with a women's doubles win.
Even at 2-2 it was expected that Primorye would take the final mixed doubles with ease but the fighting Dutch rocked the Russians for a second time taking the opening set 21-19 thanks to Michiel Kruijt and Alida Chen.
The Russians were now in the unimaginable position of being within one game of exiting the tournament and in such an instance who better to have on your side that Valeria Sorokina. The vastly experienced Olympic medallists and her partner Evgenii Dremin called on all their collective experience to pull Primorye back from the brink and took the two games needed to take the defending champions into tomorrow's semi-final.
The Russians will now play Italian history makers BC Milano after the Italians beat CB Oviedo in a mouth-watering encounter 3-2 to book their semi-final spot, the first time in the history of the club.
"This is huge for our club to be top four in Europe" said club President Luca Crippa. "This was a great match against the Spanish and one thing is for sure the future of Spanish badminton is bright with such talented young players coming through."
>All French semi-final on the cards
In the evening session both Chambly & Aix, the French league winners and runners up eased through their respective quarter finals against Deltacar Benatky and BC Uzwil. Both French teams winning 3-0 with Chambly introducing Imogen Bankier for the first time this week.
The French will now meet each other in tomorrow's semi-final with AIX looking for league revenge and Chambly looking to emulate their final spot from last year's competition and getting another shot a most likely Primorye in the final for a second year running.
Semi Final Line Up
Chambly (FRA) V AIX (FRA)
Primorye (RUS) V Milano (ITA)
QR-code voor dit artikel
Reacties
Recente artikelen