'Please don't wake me up'
To round off a perfect European day, Mathias Boe and Carsten Mogensen played some of the best badminton of their illustrious career to advance to the men's doubles final for Denmark.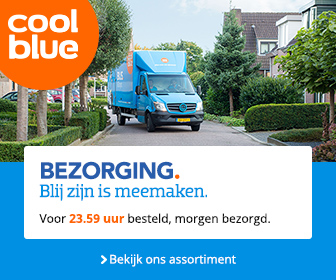 Jij het nieuws, wij een tikkie!
The Danes have shown this week that they are without doubt the pair to beat in this Olympic men's doubles competition and today was the biggest test of their Olympic week. Korean number two seeds Lee Yung Dae and Jung Jae Sung were always going to be a huge test on the Danes march to an Olympic final.
Boe and Mogensen faced an uphill battle after losing the opening game 21-17 but bounced right back taking the match to a deciding set after a 21-18 win. The third and deciding game was all about who wanted it most. The opportunity to be in an Olympic final was the only motivation Boe and Mogensen needed as it was they who fell to the floor after securing a 22-20 win in the decider.
"Please don't wake me up as I am dreaming that we have reached an Olympic final" said Boe after their win.
"This match was always going to be a 50/50 match. Lee is the best men's doubles player in the world and we needed to focus on Chung as he may have been nervous given this was his first major semi final. We applied more mental pressure on them and they started to break. In the end it takes some luck also and we had it for sure" said Boe to the gathered media.
The Danes now play Cai Jun and Fu Haifeng in tomorrows final and Mathias Boe is ready for the challenge: "The final will be played on pure adrenaline. The Chinese can bring whatever they want but we will be ready."
QR-code voor dit artikel
Reacties
Recente artikelen