Chen Long and Carolina Marin lead Dubai Race
The MetLife BWF World Superseries circuit is poised intriguingly at its halfway stage, with six World Superseries events done and six to come.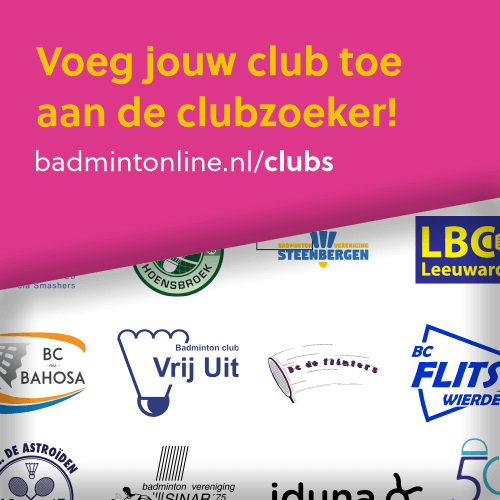 Jij het nieuws, wij een tikkie!
At the end of the 12-tournament circuit will be the grand finale that awaits the top eight players/pairs in all five categories: the Dubai World Superseries Finals 2015. The event's debut last year having gone spectacularly well, the Dubai World Superseries Finals 2015 offers enormous motivation for players to be at their best throughout the year.
While it's too early to predict who the eventual contestants will be, a few players have set a scorching pace with their exploits in the first half of the season.
Last year's champion Chen Long (China) has consolidated his presence atop the Destination Dubai Rankings, winning three events this year: the Yonex All England, the Maybank Malaysia Open and The Star Australian Open. But in a sign of the increasing competitiveness of Men's Singles, Chen had to claw himself out of difficult situations in two of those finals, against Jan O Jorgensen (Denmark) in the All England and Jorgensen's younger compatriot Viktor Axelsen in the Australian Open final. Chen was unexpectedly beaten by Hong Kong's Hu Yun and India's Kashyap Parupalli at the OUE Singapore Open and BCA Indonesia Open respectively.
Jorgensen had his chances in both the All England and Indonesia Open finals. The Dane was consistent overall, but he was unable to recapture the kind of form he showed at the Indonesia Open last year.
Chen's compatriot Lin Dan (No.6) wasn't as dominant as he was last year; his best performance coming in Malaysia, where he reached the final.
Two young players came of age: Japan's Momota (No.3) and Denmark's Axelsen (No.4). Momota accomplished what no other Japanese Men's Singles player before him had, winning a World Superseries. He accomplished that feat in Singapore and followed up with the Superseries Premier title in Indonesia, after digging his way out of a hole against Parupalli in the semi-finals and Jorgensen in the final.
Axelsen was particularly impressive in Australia, scalping defending champion Lin Dan in the first round and nearly upstaging Chen Long in the final.
Parupalli (No.7), despite his narrow semi-final loss in Indonesia, proved he could be a dangerous opponent to any player with his upset of Chen. Parupalli's compatriot Kidambi Srikanth (No.5) started the year well, with back-to-back titles in Switzerland and India, but then slid to early defeats in the five following events.
Hu Yun (Hong Kong) occupies the eighth spot, ahead of China's Tian Houwei and Wang Zhengming. All three had bright spells intermittently - Hu during Singapore Open (final); Tian at the Australian Open (semi-finals), and Wang at the Malaysia Open (semi-finals).
Among those who did not perform to expectations were Denmark's Hans-Kristian Vittinghus (No.25) - runner-up at the Dubai World Superseries Finals last year; Chinese Taipei's Chou Tien Chen (No.13) - who crashed out in the first round of three of the six Superseries, and Korea's Son Wan Ho (No.26), an early loser at most of his events this year.
Still, with six Superseries left, there's enough time for many of those outside the top eight to surge back into contention.
The Women's Singles bears a markedly different look compared to last year. Li Xuerui (China, No.11), who was in eight Superseries finals last year, has made only one so far - the Malaysia Open, which she lost. Even more tellingly, none of China's former top three - Li, Wang Shixian and Wang Yihan - was able to win a Superseries. Instead, it was their younger compatriot, Sun Yu, who triumphed in Singapore.
The most dominant player so far has been World champion, Carolina Marin (BWF home page), who heads the BWF Destination Dubai Rankings with three Superseries titles (All England, Malaysia Open and Australian Open. Marin's stature grew this year as she displayed tremendous physical and mental abilities to capture the No.1 spot in the BWF World Rankings as well.
Close behind follows India's Saina Nehwal whose ascension to the world No.1 spot in April attracted the attention of badminton fans. In the All England final, Nehwal capitulated to Marin from an advantageous position, but she made up for that disappointment on her home turf, capturing her first Yonex-Sunrise India Open title.
The surprise packages this year have been Thailand's Ratchanok Intanon and Japan's Yui Hashimoto. Intanon, who failed to win a major tournament after her BWF World Championships victory in 2013, finally broke the spell with the Asian title in April over Li Xuerui in the final, followed by the Indonesia Open crown, that catapulted her to No.3 in the Destination Dubai Rankings.
Hashimoto (No.7) came out of the shadow of her more accomplished team-mates with some consistent performances; her best being the title round of the Indonesia Open.
China's Wang Shixian (No.4) and Wang Yihan (No.5) have endured a poor season by their high standards, while Sun Yu's Singapore Open success indicated she might well be in line to step into the breach.
Chinese Taipei's Tai Tzu Ying (No.8), who had a dream end to her season last year with back-to-back titles in Hong Kong and Dubai, has had some ups and downs this year. She made the semi-finals of the All England and Badminton Asia Championships, and nearly won the Singapore Open before Sun Yu turned it around.
Japan's Nozomi Okuhara (No.9) sparkled in patches - mostly memorably in a Malaysia Open marathon quarter-final against Wang Shixian which she lost after 111 minutes.
Korea's Sung Ji Hyun - finalist in Dubai last year - was consistent but could not quite challenge for any of the major titles.
Other strong contenders - such as Akane Yamaguchi (Japan, No.12), Bae Yeon Ju (Korea, No.13), Beiwen Zhang (USA, No.26), Michelle Li (Canada, No.27; top) and PV Sindhu (India, No.38) - currently outside the top ten of the Destination Dubai Rankings, will look to prove their mettle in the remaining events.
With six more World Superseries to go, a sumptuous spread awaits connoisseurs of badminton!
QR-code voor dit artikel
Reacties
Recente artikelen