Lee Chong Wei and Carolina Marin lead seedings in Rio 2016 Olympics
Malaysia's Lee Chong Wei and Spain's Carolina Marin are the top seeds in Men's Singles and Women's Singles respectively for the Olympic Games in Rio.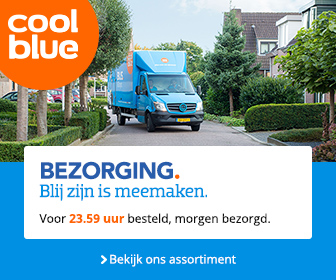 Asia Championships - Day 6 - Lee Chong WeiThe seedings are based on today's (21 July 2016) World Rankings for the final confirmed Olympic qualifiers, and will be used for the draw on Tuesday 26 July, 2016.
Each singles category has 13 seeds. Lee, runner-up at the last two Olympics and winner of two MetLife BWF World Superseries titles this season, is followed in the seedings by two-time World champion Chen Long (2; China) and two-time Olympic champion Lin Dan (3; China).
The other Men's Singles seeds are: Denmark's Viktor Axelsen (4) and Jan Jorgensen (5), Chinese Taipei's Chou Tien Chen (6), Indonesia's Tommy Sugiarto (7), Korea's Son Wan Ho (8), India's Kidambi Srikanth (9), Hong Kong's Hu Yun (10) and Ng Ka Long (11), Germany's Marc Zwiebler (12) and England's Rajiv Ouseph (13).
In Women's Singles, two-time World champion Marin heads a competitive field ahead of two Chinese: Wang Yihan (2) and defending Olympic champion Li Xuerui (3).
Thailand's in-form Ratchanok Intanon (4), winner of three World Superseries titles this year; India's Saina Nehwal (5), Japan's Nozomi Okuhara (6), Korea's Sung Ji Hyun (7) and Chinese Taipei's Tai Tzu Ying are also among the top eight seeds. The remaining seeds are: PV Sindhu (9; India), Akane Yamaguchi (10; Japan), Kirsty Gilmour (11; Great Britain), Porntip Buranaprasetsuk (12; Thailand) and Bae Yeon Ju (13; Korea).
There are only four seeds in each of the three doubles categories.
BCA Indonesia Open winners Korea's Lee Yong Dae/Yoo Yeon Seong head the Men's Doubles seedings, ahead of Indonesian World champions Mohammad Ahsan/Hendra Setiawan (2). Korea's Kim Gi Jung/Kim Sa Rang and China's Fu Haifeng/Zhang Nan are seeded 3 and 4 respectively.
Japan's Misaki Matsutomo/Ayaka Takahashi, riding on their blistering form this season with three World Superseries crowns, have top billing in Women's Doubles. China's challenge will be led by second seeds Tang Yuanting/Yu Yang. Indonesia's Greysia Polii/Nitya Krishinda Maheswari (3) and Korea's Jung Kyung Eun/Shin Seung Chan (4) also secured seeded positions.
Mixed Doubles defending champions, Zhang Nan/Zhao Yunlei (China), are ahead of the rest of the field in today's rankings and consequently are top-seeded. Korea's Ko Sung Hyun/Kim Ha Na, winners of the OUE Singapore Open, follow as second seeds; while Celcom Axiata Malaysia Open winners Tontowi Ahmad/Liliyana Natsir (Indonesia) and last year's Yonex Open Japan winners Joachim Fischer Nielsen/Christinna Pedersen (Denmark) are seeded 3 and 4 respectively.
The Men's Singles draw will consist of 41 players in 13 groups while, in Women's Singles, 40 competitors will be divided into 13 groups; each group will have one seed. The draw in doubles will have four groups of four pairs; each group will include a seeded pair.
QR-code voor dit artikel
Reacties
Recente artikelen