Mark Phelan about Soraya de Visch Eijbergen: Europe's Future in Women's Singles
Over the course of the last 18 months the discipline that has interested me most has been women's singles.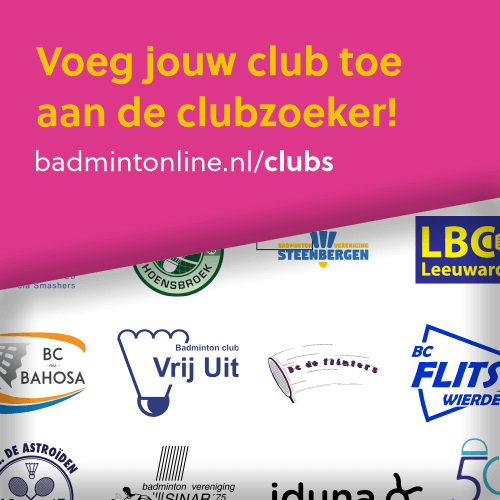 Jij het nieuws, wij een tikkie!
The reasons for this are pretty simple to explain. There is a new wave of young and exciting talent starting to bubble to the top in Europe.
We are all fully aware of the emergence of players like Carolina Marin of Spain after she claimed the European Junior title back in 2011. Marin was winning senior tournaments as far back as 2009 when she lifted the Irish International and while Marin was winning easy in Finland there were a handful of players in that very same tournament that I believed failed to realise their own true potential.
I think that Marin's attention to detail, work ethic and will to win may have served to spur the rest on as all of a sudden a handful of the class of 2011 have come out on tour with all guns blazing and are taking the European circuit by storm.
Soraya de Visch Eijbergen
I first saw Soraya play at the European club championships two years ago in Zwolle, The Netherlands where she won every singles match she played as her club Duinwijck lifted the European title. What made this feat all the more remarkable was that the young Dutch girl played singles, mixed and doubles at that tournament.
She was a revelation that week and since then had developed physically to be worthy of a place of this list of ones to watch. Again much like Kjersefeldt, De Visch Eijbergen has suffered from being too good at more than just singles but this year it is clear the Dutch girl is concentrating more now on her singles with a small helping of mixed thrown in for good measure.
Consistency is the issue for Soraya at the moment as there is no doubting her natural talent; the big doubt is her ability to string a series of five matches together to win a tournament. Mentally there are always opportunities for opponents to break Soraya down but once she really finds that killer instinct she will be a real force for the Dutch in women's singles for many years to come and time is on her side.
QR-code voor dit artikel
Reacties
Recente artikelen