Carolina Marin: The accidental shuttler
The first day of the tournament - featuring the qualifying rounds of the Yonex Sunrise India Open - serves as an unofficial final practice session for those players who have already made the main draw.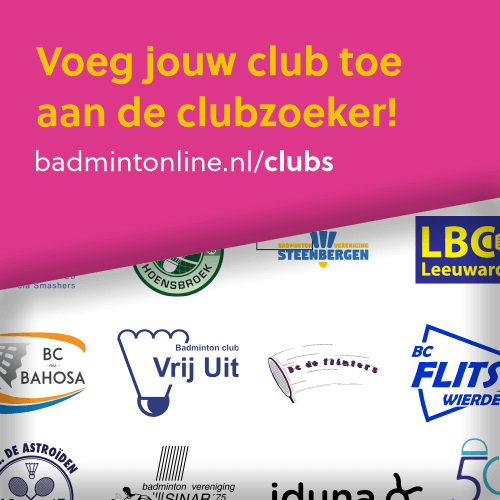 Jij het nieuws, wij een tikkie!
On the basis of their countries, players form into groups in the warmup hall of the Siri Fort Stadium. Being part of a large group has its advantages - plenty of sparring partners and the ability to pool resources, expenses and coaches.
The exception to this rule can be spotted just behind a large Danish contingent. Practising with just her coach Fernando Rivas on the other side of the net is Carolina Marin of Spain. Compared to the Danes in the foreground, Marin's training appears light. She practices for a little less than an hour, finishing with some work on her flicks from the net.
Even if she wanted, Marin couldn't have a number of compatriots practising alongside her. There simply isn't that sort of pool to pick from. According to coach Rivas, there are just 7000 players who play the sport at all levels in Spain. It was only a quirk of fate that Marin picked up the sport. As an eight year old Marin didn't know the sport existed and says she wanted to be a flamenco dancer. It was only when she wandered into a court alongside one of her friends 13 years ago that she started playing.
That sort of background makes the Spaniard's achievements even more impressive than they already are. Only 21, Marin is the defending world champion. Only two weeks back she added the All-England crown to the list of titles she has won. Using the same net flicks she was perfecting on Tuesday to optimum use, she came back from a game down to beat Saina Nehwal in the final.
Route to success
The route to success hasn't been easy. "Its difficult because I don't have many practice partners. It is not like in India, or China or Indonesia. When I practise, it is usually with younger players," she says. In the absence of playing partners, Marin has had to adapt. She has had training stints in Indonesia and Thailand. Coach Rivas too has tried to find areas of strengths to compensate for the unavoidable shortcomings. "We have to work on the psychological as well as physical and tactical aspects of training. We have to make a very different process to reach the same level as Asian players. Since we can't do sparring we have to work a lot of tactics and video analysis. There is a lot of sports science and the process is completely different from Asia in general," he says.
While Marin may be benefitting from cutting edge training methodology, Rivas clearly believes there is something special about the individual he has worked with for eight years. "I first saw her at the national championships when she was 13. Tactically she was so-so and technically she wasn't so developed. But she played like a little champion. She had great fighting spirit," he recalls.
As such Rivas says he expected her rise, which took most of the badminton world by surprise. "At the start of last year, I gave an interview to the Spanish Badminton website where I said she would win a World Championship medal. That she did. Then this year I said her target would be the All England title. And she did that as well," he says.
Indeed with the absence of compatriots who can play at her level (an exception being Beatrice Corralles who is ranked 22 in the world) Marin says it is the goals she has set for herself that motivates her. "When I am practising I am thinking about my goals. One of my goals when I started to play badminton was to win world championship gold, win an Olympic gold and be World No. 1. I have goals and I have been able to achieve some of them. That makes me keep fighting for my next goal," she says.
While she already has the World Championship gold, at the Yonex Sunrise India Open, she has the chance to become the World No. 1 as well. For that she will have win the tournament and possibly an encounter with Saina Nehwal who is in the other half of the draw.
The fact that none of the top Chinese players are playing in New Delhi doesn't make her job any easier. Even if she wins the tournament, Saina could still become the World No.1 if she makes the final herself. Additionally, in Marin's half of the draw is former World Champion Inthanon Ratchanok, who has a 3-0 record against the Spaniard.
Set goals
As such Rivas is cautious about Marin's chances. "There is just one Chinese player and unfortunately she is in our half of the draw. I think Saina has the chance to become world No. 1. Her draw, in my opinion is a lot easier than Carolina's. I would expect her to be No. 1 next week. However world No.1 is our goal and Carolina will work in this tournament and if she isn't No. 1 in this tournament then the next one," he says.
Regardless of her result here, Marin has already ensured badminton has got a boost back home. "After the World Championships, it was a surprise to see so many media people waiting for Carolina at the airport. Its even a little weird when people start recognising her on the streets," says coach Rivas. "That's good," he says. "We need more people knowing about the sport," he adds. And hopefully a lot more playing it.
QR-code voor dit artikel
Reacties
Recente artikelen