Iris Tabeling reflects on German Open performances
First tournament out of three is finished for me. I started tuesday at the German Open with mixed doubles in qualification.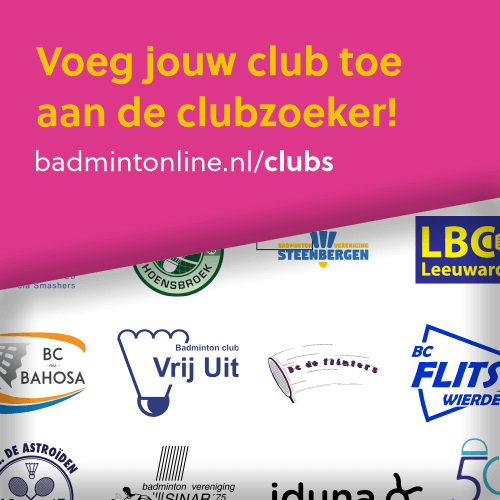 Maak kennis met Alyssa Tirtosentono!
We played a pair from Finland, and we didn't have the best start ever. Still after 11 we started to get our game going and managed to win the first set. In second we totally lost it again and in the third there were some good parts, but mostly too much in a hurry and not enough quality. We really tried and i think we didn't give up, but it was not good enough to beat this pair. Lets hope we can raise our level next week.
In doubles I was already in main draw, playing wednesday against my CBA fellows Nadia and Sannatasah. We started good here and were patience in the attack, kept working hard and playing the long rallies. In the second game we started also with this plan, but in the end we went too much in the flat game and we lost. In the third we got back to our plan, at the we lost it a bit again, but in time we could continue to finish with a win!
In second round on thursday we faced a Chinese pair. We came out strong and had a lead for a long time in the first game. Unfortunately the Chinese changed it in the end and we still lost the first. In the second again we started good, but after 11 the Chinese changed their game a little, come with a bit more pressure and we couldn't adapt soon enough. Still we played a good game and can look back to some improvements after Europeans.
Today already practised again in Arnhem, monday we are flying to Birmingham for the Yonex All England. Im starting tuesday with both mix and doubles in qualification!
QR-code voor dit artikel
Reacties
Recente artikelen