Day 2: Father Figures in Sugiarto Bid
Tommy Sugiarto, whose father Icuk won the World Men's Singles title in Copenhagen in 1983, is seeking to emulate that achievement at the Li-Ning BWF World Championships unfolding in Denmark's capital.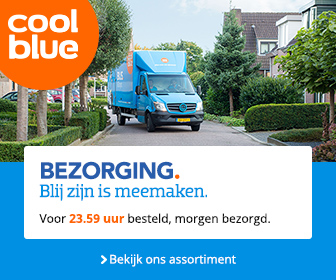 Maak kennis met Boris Vermaas!
The fifth-seeded Indonesian overcame Derek Wong of Singapore 21-12 21-14 before stating: "I want to repeat history. I want to do that so another member of the family can win the title here in Copenhagen."
He revealed he had been studying a video of his father's third-game comeback in the final in which he upset the favourite and fellow-Indonesian Liem Swie King, hoping it would inspire his own efforts.
Certainly, in his opening performance today, Sugiarto displayed the type of good defence and exceptional court coverage which contributed to his father's success. Moreover the draw appears to have opened up favourably.
"I will try to get better and better," he said. "I have prepared well and spent a month in training. I am sure this event can give me a lot because my father won the world title here."
Sugiarto next plays Vladimir Malkov, a Russian ranked down at 44, and he might then meet Hu Yun, the ninth seed from Hong Kong. He was projected to meet Kenichi Tago of Japan in the quarter-finals before injury forced the latter out. Instead, Sugiarto may face Tian Houwei, the 11th seed from China, who had to use all his left-handed angles to recover from 4-8 down in the final game to overcome Takuma Ueda, one of the heroes of Japan's Thomas Cup triumph, 21-16 12-21 21-14.
However it was Rajiv Ouseph, the English champion, who clinched the match of the day.
Ouseph's deft ability to move the shuttle around wore down Chong Wei Feng, the 16th seeded Malaysian, 17-21 24-22 21-16, although he needed a little luck and a lot of courage to save match points at 20-21 and 21-22 down in the second game. First, he was helped by Chong smashing wide; then he worked his way to survival with some sharp mid-court thrusts and an accurate net shot which he coaxed past his left-handed opponent's backhand.
"I thought he might get nervous if I stayed in there," Ouseph reasoned. "And I started playing my best at the end of the second (game). Then I felt he was slowing down and it was just a grind at the end."
He now plays India's Srikanth Kidambi, who needed three games to get past Slovenia's Iztok Utrosa.
It was a none-too-easy start for Mixed Doubles favourites Zhang Nan and Zhao Yunlei (China), who had to battle for more than an hour before overcoming Chen Hung Ling / Cheng Wen Hsing (Chinese Taipei), 21-16 20-22 21-12 in their second round match. No.13 seeds Kenichi Hayakawa/Misaki Matsutomo (Japan) were shown the door by Danes Anders Kristiansen/Julie Houmann: 21-9 20-22 21-11.
In Men's Doubles, Singapore's Danny Bawa Chrisnanta/Chayut Triyachart overcame a first-game deficit to eventually cruise to a 15-21 21-16 21-15 result over New Zealand's Kevin James Dennerly-Minturn/Oliver Leydon-Davis in their first round encounter.
Germany's Michael Fuchs won both his matches of the day. After partnering Birgit Michels to victory in Mixed Doubles, he returned a few hours later with Johannes Schoettler for his Men's Doubles match against Jacco Arends/Jelle Maas (Netherlands). The Germans needed just 39 minutes to book their place in the second round: 21-16 21-13.
QR-code voor dit artikel
Reacties
Recente artikelen