Saina Nehwal: Achilles injury was the most difficult time in my career
After nursing an Achilles injury for more than six months, Indian ace Saina Nehwal on Tuesday described it as the most challenging phase of her career.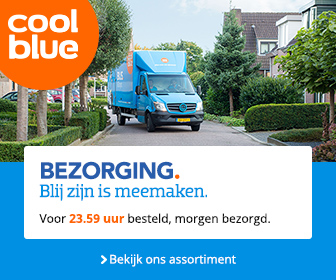 Jij het nieuws, wij een tikkie!
Saina also exuded confidence in her fitness and said that she is looking forward to defend her title at the Indian Open Super Series this week.
The 2012 Olympics Bronze medallist suffered the injury during her runner-up finish at the World Championships, in August last year and aggravated the injury after playing in the China Super Series Premier. She played through pain at the BWF World Super Series Finals in December and the Premier Badminton League (PBL) in January, only to increase the extent of the injury. With the pain only increasing, she was forced to skip the Syed Modi GPG, the South Asian Games and the Asian Badminton Team Championships in February.
"It was the most difficult injury that I had in my career. Achilles tendonitis takes a lot of time. I had some issue with my shin and I came very close to having a stress fracture also," Saina told PTI in an interview.
"After World Championship, I was just going through the tournaments without any practice. I was not able to train. I had to play China and Dubai. Luckily I pulled out a match against Carolina. I also had issues with my abdomen too, so I had two bad injuries," she added.
The Indian ace also said she was not even able to walk properly after the China Super Series Premier.
"From January, I focused on strengthening my calf muscles. I had lost momentum but after two tournaments I feel much confident now. After such major injury, I was worried about my Achilles. Every morning I was scared to put my right leg. I'm happy that there is no pain now," said the 2012 Olympics bronze medallist.
"But I have to keep on doing the strengthening because if I leave that the pain will come back. The Achilles has become prone to injuries," Saina told PTI.
Saina returned to the badminton court in March, for the All-England Championships and also reached the semi-final of the Swiss Open GPG. When asked about her plans for defending her title at the Indian Open Super Series, the World No. 6 seemed confident of her fitness and said that she will definitely do well.
"If I am fit, I will definitely do well. There will always be pressure on you when you are the defending champion.
"The conditions are different here then what it outside India. So unless I made errors, I should be able to pull out matches. I am back again. There were some things here and there which I worked on. I covered then well. So hoping for a good season ahead," said Saina, who opens her campaign against fellow Indian Tanvi Lad in women's singles on Wednesday.
Saina will once again be a medal hope for India at the Olympics, and the 2012 Olympics bronze medallist said that she will have to be mentally and physically stronger ahead of the event.
"Olympics is a high-pressure tournament. Anybody can win. There are many top players. Every top player plays with a lot of pressure when you perform well because all eyes are on you. It is not easy.
"Physically, I have to be well prepared for sure as I need more match practice but mentally also I have to be strong. But I guess there is enough time for that. There will be still one and a half months to go for the Olympics after May, so no need to bother now," Saina told PTI.
QR-code voor dit artikel
Reacties
Recente artikelen